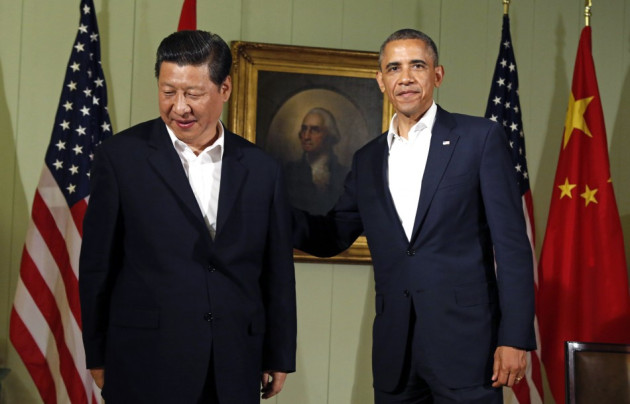 Chinese President Xi Jinping has arrived in the United States to attend a two-day summit in California with US President Barack Obama.
Obama had been planning to use the meeting to confront Beijing about state-sponsored cyber attacks, although his argument appears to have been undermined by media revelations that the US has been spying on global internet activity.
Some of the revelations are every bit as serious as those Washington has levelled against China in recent years.
The meeting will be Obama's first encounter with Xi since Xi became Chinese president earlier this year.
The summit is designed to ease tensions between the world's two largest economies, and the two leaders will discuss difficult issues during the informal talks.
Obama has staunchly defended his controversial cyber policy, saying it is in the national interest. "It's important to recognise that you can't have 100% security and also then have 100% privacy and zero inconvenience," Obama said while taking questions from reporters.
In a joint address with Xi, a relatively relaxed Obama said: "Our decision to meet so early (in Mr Xi's term) signifies the importance of the US-China relationship."
He also conceded that there are "areas of tensions" which include cyber espionage, North Korea's controversial nuclear programme and the growing competition between the two countries in the Pacific region.
Obama stressed that the US seeks "an international economic order where nations are playing by the same rules, where trade is free and fair and where the United States and China work together to address issues like cyber security and protection of intellectual property".
The two leaders will hold their discussions at the sprawling Sunnylands compound near Palm Springs in southern California.
The Chinese president, too, exuded warmth on Sino-US ties.
"Relations between our two countries are at a new historical starting point. The vast Pacific Ocean has enough space for two large countries like the United States and China," Xi said, adding that the talks will enable the two countries "to chart the future of China-US relations and draw a blueprint for this relationship".