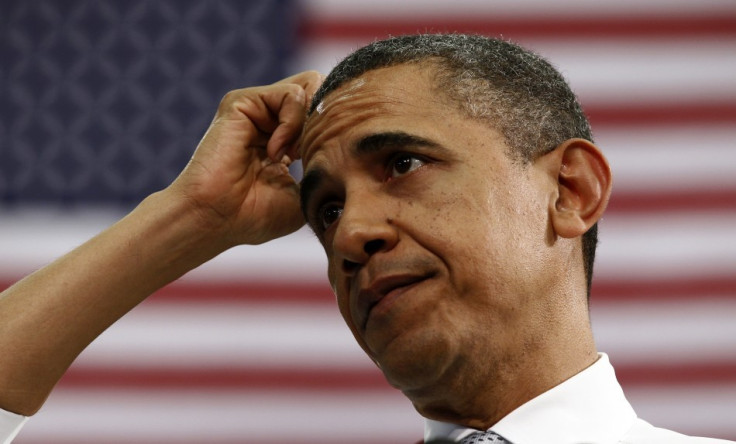 US President Barack Obama has demanded an investigation into a vice scandal that marred his recent visit to Latin America.
Obama spoke out about allegations that 11 US Secret Service agents, who had been in his Summit of the Americas entourage as bodyguards, had taken prostitutes to their hotel rooms in Cartagena, Columbia.
The president said he expected all agents to behave with dignity and probity. He added that all official US personnel were expected to "observe the highest standards" when serving abroad.
If the allegations were proved true, he said, "then, of course, I'll be angry".
"We're representing the people of the United States," he added.
His comments followed the US Secret Service admission that 11 agents had been put on administrative leave while the agency investigated the allegations against them.
The incident is thought to have come to light after staff at the Hotel Caribe called local police following an argument between an agent and a woman over payment. They discovered the woman was in the room after the hotel curfew.
Police called the US embassy which informed the Secret Service.
All the agents involved were recalled and replaced before the arrival of Obama on 13 April.
It later emerged that five military personnel who were staying in the same hotel had also violated the curfew.
Secret Service assistant director Paul Morrissey said the agents had violated the service's "zero-tolerance policy on personal misconduct".
"We regret any distraction from the Summit of the Americas this situation has caused," Morrissey said.
Peter King, chairman of the homeland security committee, also condemned the agents' behaviour. "Everything they did was a violation of proper conduct," he said.
"First of all, to be getting involved with prostitutes in a foreign country can leave yourself vulnerable to blackmail and threats. To be bringing prostitutes or almost anyone into a security zone when you're supposed to protect the president is totally wrong."
The scandal upstaged Obama's trip to the summit despite assurances by officials that his security team had not compromised.
The scandal was not the only point of discord during the summit as Obama, backed by Canada's prime minister, Stephen Harper, objected to demands by other leaders to include Cuba in future summits.
Leaders agreed to commit to a direct dialogue on the issues of drug consumption, drugs production and the flow of arms and money, even though Obama clearly rejected Guatemala's call to decriminalise or legalise drugs.
Other issues discussed included the Falklands Islands as tensions between Argentina and the UK have grown around the 30th anniversary of the Falklands War.
While Colombian president Juan Manuel Santos said that most Latin American countries called for a peaceful solution, Obama insisted the US would remain neutral.