The contentious diplomatic issue of a spy jailed 28 years ago is rising to the top of US President Barack Obama's agenda on his visit to Israel amid demonstrations and petitions.
More than 2,000 protesters rallied in Jerusalem to demand the release of Jonathan Pollard, 58, an American spy serving a life sentence in a North Carolina prison for passing hundreds of classified documents to Israeli intelligence.
Activists hung protest banners from the balconies of buildings on the Obama motorcade route. A hunger strike in front of the US consulate has been called.
"Welcome Mr President! Please free Pollard," read some. The words "Yes, you can" next to images of the spy and the president were written on others.
Pollard, a former civilian US Navy Intelligence analyst, was arrested in 1985 after the Israeli embassy in Washington refused to give him amnesty. He pleaded guilty to conspiracy to commit espionage in June 1986 and was sentenced to life imprisonment.
Supporters say he is the only person in US judicial history to have been handed such a long sentence for passing classified information to an ally.
An online petition demanding his release was signed by more than 200,000 people, including the recently appointed finance minister in Israel and the head of the country's second largest party Yesh Atid, Yair Lapid.
The petition will be handed to Obama by President Simon Peres with the support of PM Benjamin Netanyahu, who met Esther Pollard, the spy's wife, ahead of Obama's visit.
"Jonathan should have been freed a long time ago," Netanyahu said.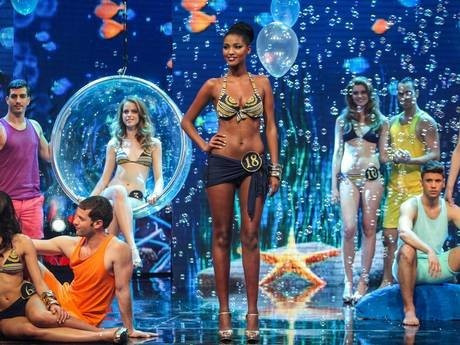 Obama has made clear that he does not intend to go beyond his presidential duties to set Pollard free.
"We are talking about a man who committed a serious crime and he is paying the penalty," Obama told Israeli media.
"I do not intend to free Jonathan Pollard immediately. But I will make sure that - like every other American who serves a prison sentence - he will merit a review of the punishment meted out to him."
During his state visit, Obama is likely to face pressure to act on Pollard by a more tempting voice than that of Peres and Netanyahu.
Miss Israel 2013, Yityish Aynaw, who secured an invitation to a state dinner with the president said she would intercede on the spy's behalf.
"I will tell Obama that he is a role model for me and that he should free Pollard," Aynaw, 23, the first Miss Israel of Ethiopian heritage told local broadcaster Channel 2 TV.
Pollard's misdeeds remain largely classified. However, the CIA recently disclosed part of 1987 damage assessment related to the case, according to which Pollard provided Israel with classified documents from June 1984 until his arrest in November 1985.
His espionage activity was not directly related to American interests but concerned US information about countries including the Soviet Union and Arab and Eastern Caribbean nations.
Pollard handed hundreds of documents to Israeli contacts in Washington, with the largest shipment consisting of "five suitcases full of classified material".
Born in Texas to a Jewish family, Pollard was granted Israeli citizenship in 1995. His espionage activities on Israel's behalf were officially recognised by Netanyahu in 1998.
"None of us know all the details," former Israeli ambassador Sallai Meridor told the New York Times.
"But assuming he did something really bad, the very worst that you could anticipate in this realm, 28 years is more than enough."