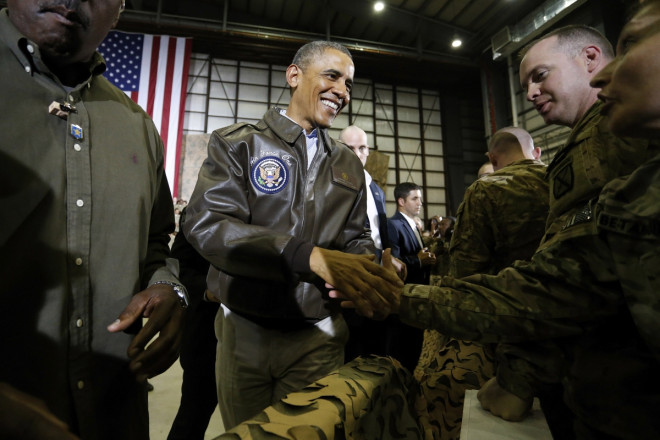 President Barack Obama has decided to keep 9,800 in Afghanistan after the end of the US combat mission in the country, scheduled for the end of this year.
Senior administration officials said the White House is to announce a plan to reduce its current force of 32,000 to 9,800 by the end of 2014.
The remaining troops are to be dispatched throughout Afghanistan and would not be engaged in combat missions. Their focus is on counterterrorism operations and training Afghan security forces.
In 2015, the contingent will be halved and consolidated in Kabul and at the Bagram airfield main U.S. base in Afghanistan. All troops are set to leave the country by the end of 2016.
Less than 1,000 personnel will remain behind to staff a security office in the capital.
The implementation is dependent on the Afghan government signing a bilateral security agreement.
President Hamid Karzai has so far refused to sign such an agreement, but the White House appears to be confident that either of the two candidates in line to replace him will take a different approach.
The American forces may be bolstered by a few thousand NATO troops. The total NATO presence, including U.S. troops, is expected to be around 12,000 at the start of next year.
The plan was revealed after Obama paid a surprise weekend visit to US troops in Afghanistan and later paid tribute to over 2,000 soldiers who died in the country, at a Memorial Day ceremony.
"After all the sacrifices we've made, we want to preserve the gains that you have helped to win, and we're going to make sure that Afghanistan can never again, ever, be used again to launch an attack against our country," he said.