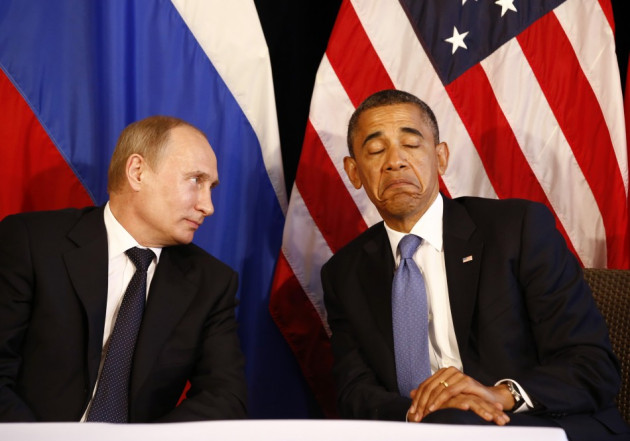 US president Barack Obama has withdrew plans to meet Russian president Vladimir Putin in Moscow next month in a Cold War-era move, seen as retaliation for Russia's decision to grant temporary asylum to fugitive surveillance whistle-blower Edward Snowden.
Washington is also known to be frustrated over other issues such as human rights and a crackdown on NGOs in the country.
"We'll still work with Russia on issues where we can find common ground, but it was the unanimous view of the president and his national security team that a summit did not make sense in the current environment," White House deputy national security adviser Ben Rhodes said, as quoted by the AP.
Obama, who will visit Sweden instead of Russia in his early September travel itinerary, said that he was "disappointed" by Russia's move to grant Snowden temporary asylum - one year.
But he said the move also reflected the "underlying challenges" the U.S. faces in dealing with Moscow.
"There have been times where they slip back into Cold-War thinking and a Cold-War mentality," he told Jay Leno's Tonight Show." And what I consistently say to them, and what I say to President Putin, is that's the past and we've got to think about the future, and there's no reason why we shouldn't be able to cooperate."
Snowden left the transit zone of a Moscow airport last Thursday after being holed up there since June 23. The whistleblower is wanted in the US on espionage charges after revealing secret NSA surveillance programs to the public.