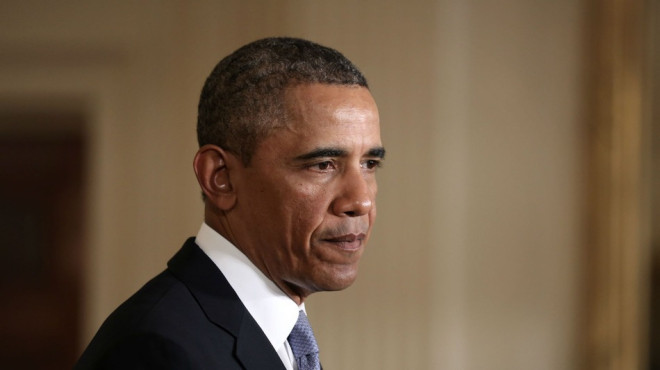 US President Barack Obama is planning to propose legislation to end the National Security Agency's bulk collection and storage of phone records, according to media reports.
The New York Times, citing senior administration officials, reported that the NSA would end its systematic collection of metadata of phone calls made in the US. Telecom firms will continue to keep the records and the agency would be able to obtain them only with permission from a judge.
The NSA presently retains phone data for five years, while telecom companies in the US are mandated to keep customers' phone records for 18 months. The companies will not be required to keep the data any longer than they normally do, NYT said.
"The president considered those options and in the coming days, after concluding ongoing consultations with Congress, including the Intelligence and Judiciary committees, will put forward a sound approach to ensuring the government no longer collects or holds this data," Reuters quoted a senior administration official as saying.
Obama wanted to defend the use of the data to protect Americans from attacks. He wanted to retain "as many capabilities of the programme as possible" while ending the government's role in controlling the database, the official added.
The bipartisan legislation will be presented by Dutch Ruppersberger, the top Democrat on the House Intelligence Committee, and Mike Rogers, the Republican chairman of the intelligence committee.
Rising Demand to End Snooping
The Obama administration has been criticised for its surveillance practices following revelations by former NSA contractor Edward Snowden, who disclosed the agency's bulk collection of phone records and internet activity of people across the globe.
The government was forced to introduce reforms following revelations that the agency's targets included prominent figures such as German Chancellor Angela Merkel and Brazilian President Dilma Rousseff.
Recently, there were reports that the agency spied on Chinese politicians and tech firms including telecoms equipment maker Huawei. Documents provided by Snowden revealed that the NSA had penetrated servers owned by Huawei. Subsequently, the Chinese government called on the US to halt the practice of cyber espionage.
Obama had earlier asked the US Justice Department and the intelligence community to develop a new system of domestic phone data collection. They are expected to report back before 28 March.