Obama residence or Harry Potter castle? Twitter reacts to Barack and Michelle's new $8m house
Couple say they plan to stay in DC while Sasha, 15, finishes high school at Sidwell Friends.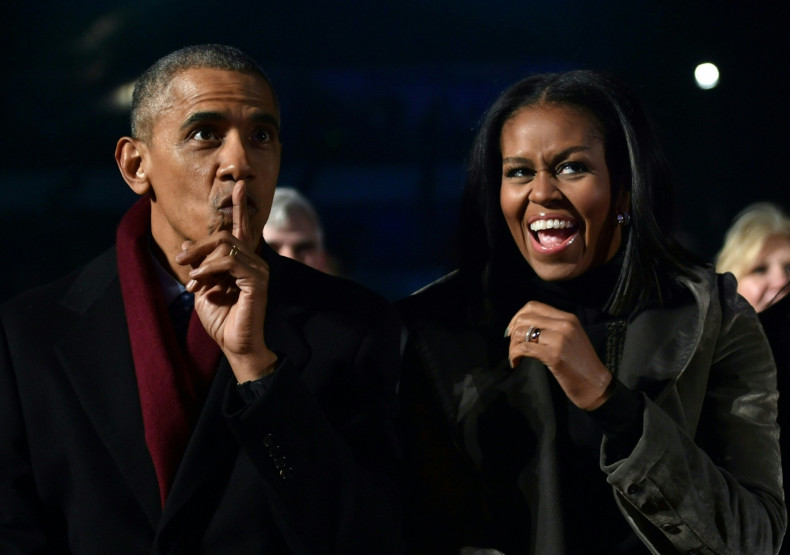 After trotting around the globe and enjoying exotic vacations, looks likeBarack and Michelle Obamaare ready to settle down. The former first family recently bought a sprawling eight-bedroom mansion worth $8.1m (£6.3m) in Washington DC and since the news broke congratulations have been pouring in from all quarters.
"@BarackObama so I heard you bought a new home dad...... when can I move in," a Twitter user shared.
While others drew interesting comparisons saying, "The Obama's new home looks like something out of Harry Potter. When can I come for a cuppa @BarackObama @MichelleObama?"
Congratulating theformer president another wrote, "Blessed or A Gloomy Mess? Happy or Sad. Legacy or Luney. @BarackObama God bless you& your family. Loving life..congratulations w/new home.(sic)"
"@BarackObama @MichelleObama Wishing you joy & happiness in your new beautiful new home," read another tweet.
Twitter's reaction to Obamas' latest purchase ranged from hilarious to sarcastic with someone even asking the couple for an invite to "summer cookouts". "@BarackObama & @MichelleObama Congratulations on your new home! Can I get an invite to any summer cookouts you have?" a user asked the couple on Twitter.
On the other hand, someone took a sly jab commenting, "@BarackObama Any tips for a young man with thousands of dollars of student loan debt toward getting into the plus and buying a new home?"
The new house in question is the same Kalorama property that the former first family had been renting since they moved out of the executive mansion in January. Earlier, the Obamas had explained their plans to stay in the capital city while their younger daughter, Sasha, 15, finishes high school at Sidwell Friends.
According to reports, the new residence boasts 8,200-square-foot area and was previously owned by former press secretary (under President Bill Clinton), Joe Lockhart. Built in 1921, the house – which is reportedly the second-most expensive in the Kalorama neighbourhood – puts the couple in a swanky neighbourhood that includes the likes of Ivanka Trump and her husband Jared Kushner.
"Given that [former] president and Mrs. Obama will be in Washington for at least another two and a half years, it made sense for them to buy a home rather than continuing to rent property," spokesperson Kevin Lewis said in a statement.