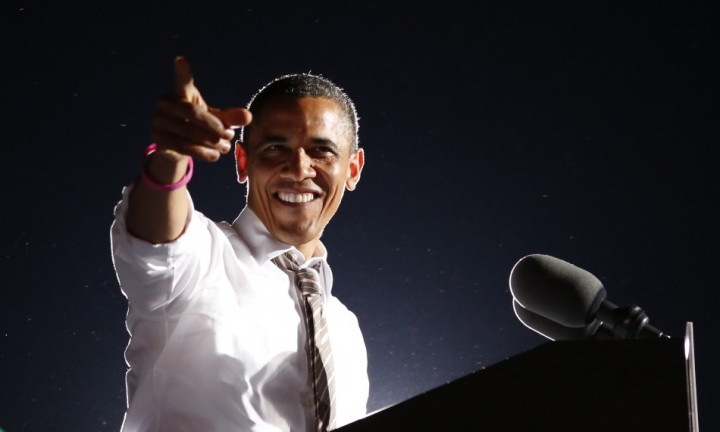 US President Barack Obama appears to have taken the lead over Republican candidate Mitt Romney in several of the decisive swing states.
Freshly released polls by Public Policy Pooling (PPP) give Obama leading margins ranging from two to six points in Iowa, Wisconsin, Virginia and Colorado, with the President also catching up in North Carolina.
The results released by the Democratic-leaning polling firm are reinforced by the polling trends recorded by New York Times' FiveThirtyEight election blog.
According to the famous newspaper, on the basis of projections made from different polls, Obama has an 68 per cent chance of winning in Iowa, 86 per cent in Wisconsin, 54 per cent in Virginia and 57 per cent in Colorado.
In North Carolina the Republican challenger is still strongly ahead, holding an 81 per cent chance of victory, the New York Times says.
Yesterday the President was also reported to be leading in Ohio, while, according to a NBC/WSJ/Marist poll, he currently has a three-point lead in Nevada.
Romney the "Bullshitter"
News of Obama's leads follows the revelation that the President called Romney a "bullshitter" during an interview with Rolling Stone.
In a leaked extract discussing his popularity with children, Obama says "you know, kids have good instincts. They look at the other guy [Romney] and say, "Well, that's a bullsh---er, I can tell."'"
Obama has often accused Romney of being inconsistent, as the former governor of Massachusetts has backtracked on various issues since the start of the electoral campaign.
The President's views have been shared by former Secretary of State under George W. Bush, Colin Powell, who publicly endorsed Obama.