As the second televised debate looms between US President Barack Obama and Republican candidate Mitt Romney, the incumbent announced that he would be the first president not to cast his vote on election day.
Obama said he would vote ahead of 6 November 6 and urged Democrat supporters to do the same.
The Democrats have launched a campaign to secure absentee votes before election day. First Lady Michelle Obama has already voted and tweeted: "Hey, @BarackObama, I just dropped my absentee ballot in the mail - I couldn't wait for election day! Love you!"
Early voting is allowed in many US states and the president is trying to secure as many preferences as soon as possible.
Early voting gave Obama an advantage in the 2008 run for the White House against Senator John McCain.
"I'm following @MichelleObama's example and voting early, on October 25. If your state has early voting, join me," Obama tweeted followers. Traditionally, presidents always vote in person on election day.
Romney's team has also been encouraging supporters to cast their vote ahead of time.
According to a Reuters/Ipsos survey Obama is leading 55 to 43 percent among voters who cast their ballot. Maintaining that sort of lead in battleground states, such as Ohio and Iowa, could determine the outcome of the election.
With just three weeks before the elections, Obama still holds a narrow lead over Romney in the nine key swing states.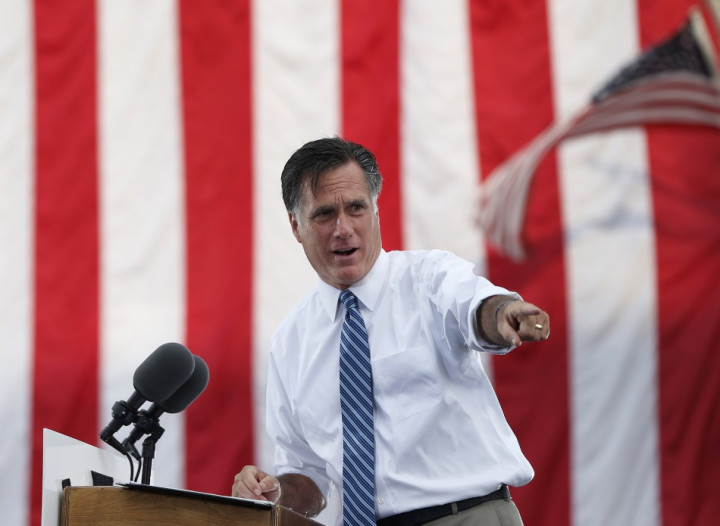 The gap has been significantly shrinking following Romeny's unexpectedly strong performance at the first TV debate in Denver, Colorado. Romney appeared confident and affable compared to Obama's lack of poise.
According to a Politico/Geotge Washington University poll, Romney's likability as a person among the electorate went up to 51 percent from the 47 percent recorded before Denver, while Obama remained stationary at 53 per cent.
The next face-off, at Hofstra University in Hempstead, New York, is crucial for Obama as he must win to regain momentum.
However, the town hall-style format of the New York debate may make the task more difficult, said analysts, as candidates are to take a mix of questions on domestic and foreign policy from the moderator and from a selected audience of undecided voters.
In preparation, the president went on a three-day "debate camp" at a resort in Williamsburg, Virginia.
The third and final debate is to take place on 22 October, in in Boca Raton, Florida and will focus mainly on foreign policy.