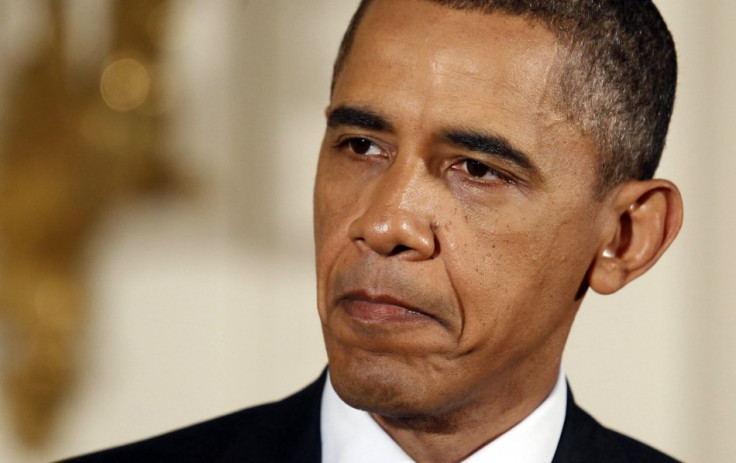 Despite criticism and a rise in domestic public discontent, President Barack Obama is proving he's still a force to be reckoned with by raising a record-shattering $86 million for his re-election campaign from April to June, exceeding a $60 million quarterly target and easily eclipsing all Republican challengers.
Small donations from everyday Americans seem to top the massive cash collection in the second quarter, as 98 percent of donations were $250 or less with an average donation of around $69, campaign manager Jim Messina said in a video to supporters on Wednesday.
Obama's campaign said it received donations from more than 552,000 people and said it had "more grassroots support at this point in the process than any campaign in political history."
The figures demonstrate that despite persistent worries among voters about the U.S. economy and unemployment and criticism from both other Democrats and Republicans, Obama is still seen as the strongest contender in next year's presidential elections.
"They have smashed all records," said Chris Arterton, a political management professor at George Washington University. "I think it is quite dramatic."
Former President George W. Bush held the prior record, taking in about $78 million, when combined with the national party account, in the fourth quarter of 2003, according to the Campaign Finance Institute.
During his previous campaign, Obama also relied on the donations from his fellow Americans and in 2008, one third of the $337 million the now president raised in the general election came from individual donors giving $200 or less.
However, 42 percent, which constituted the largest portion of individual givers to Obama's general election campaign, came from donations of $1,000 or more, according to the Campaign Finance Institute.
Another advantage for Obama is the separate account he holds at the Democratic National Committee.
Of the total raised for Obama in the second quarter, more than $47 million went to the "Obama for America" fund and more than $38 million went to the Democratic National Committee, which exceeds the total collected by his Republican rivals.
Republican frontrunner Mitt Romney raised $18.25 million from April to June, and most other Republican hopefuls for the White House raised between $4 million and $4.5 million in the quarter while new contender and Tea Party darling Michele Bachmann is expected to announce her fund-raising total this week.
The 2012 campaign is expected to be the priciest ever by a wide margin due to an explosion of outside spending groups, unleashed by recent court decisions to spend unlimited amounts.