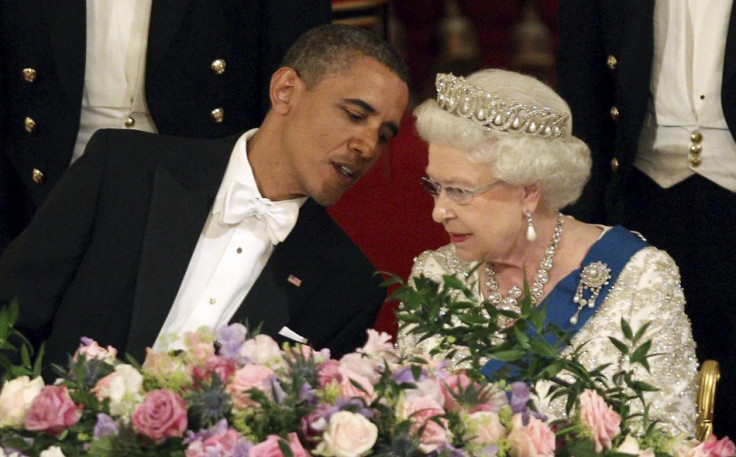 In 2009 Obama went on his first official visit to Europe with a planned five-nation tour in which he was said to be determined to tackle almost every global problem. He came out of the G20 victorious as he managed to broker a deal in London, which he has hailed as a "turning point" in the economic crisis. The negotiations were however tough as French President Nicolas Sarkozy threatened to walk out from what he said were "false compromises" and was supported by German Chancellor Angela Markel.
"I will not associate myself with a summit that would end with a communique made of false compromises that would not tackle the issues that concern us," he told Europe 1 radio in an interview. "As of today, there is no firm agreement in place."
At the time, President Sarkozy and Angela Merkel were said to have undermined efforts to secure a bigger economic stimulus from the G20, as well as showing marked reluctance to commit further troops or money for the war in Afghanistan.
Throughout his trip however Obama maintained the same clear message: he could not carry it all alone. "America is changing, but it cannot be America alone that changes," he then said. "The one way forward is through a common and persistent effort to combat fear and want wherever they exist. That is the challenge of our time, and we cannot fail to meet it together."
His response to France's defiant attitude was in contrast to his show of humility while publicly admitting his needs and is desire for help from Europe. During the previous year the U.S. was forced to bear a large share of the responsibility for creating the economic crisis and in a speech in Strasbourg, he recognised that America had too often failed to appreciate "Europe's leading role in the world", adding: "There have been times where America has shown arrogance and been dismissive, even derisive."
He balanced this by pointing out that too often Europe had demonstrated an anti-American tendency that "is at once casual but also insidious", as it blames the U.S. for much of the world's wrongs. Far from perfect the U.S.-E.U. relationship was then described by the U.S. leader as ambiguous.
At the time, the U.S was also seeking to increase the development fund for their operation in Afghanistan and training of security forces in Pakistan "But there will be a military component to it," added Mr Obama. "And Europe should not simply expect the United States to shoulder that burden alone. This is a joint problem, and it requires joint effort."
While claiming America did not act as a patron of Europe but rather as its partner, Obama's words were nonetheless clear and firm leaving little space to the imagination. Today stands in sharp contrast as roles seem to now be reversed. After the Nato-led campaign in Libya the coalition forces are deploring the lack of U.S. involvement and talks in London and Paris will surely approach this question.
In its first years of office, the Obama administration had clearly been accused of being indifferent to the friendship America had cultivated with European countries. When Gordon Brown visited the U.S. in March 2009, the administration was accused of having badly received the then British Prime minister as no special dinner or full press conference was organised. The then rephrasing of a "special relationship" to a "special partnership" set the British media into a bigger frenzy.
Fast forward two years and it becomes clear that Obama has forgotten about Europe's anti-American feelings as his trip started with a personal quest in Ireland where he visited the small village of Moneygall, home of one of his ancestors.
It then seems that two years ago Obama's relationship with E.U. leaders was much more tense and distrust was made more palpable. Tomorrow Obama is expected to head to Deauville in France where he will attend the G8 summit. Looking at the way Sarkozy will welcome the U.S. president will give us a clear indication of the state of their relationship.
It seems however doubtful that the two leaders will display as much unity as Obama and British Prime Minister David Cameron did when they visited a south London school and decided to play table tennis with students on Tuesday, although of course the cameras were there to immortalise a very relaxed moment that illustrated the alleged closeness of the two leaders relationship.
The public demonstration of affection did moreover not stop there since at the end of a what can be seen as a highly successful first day of his State visit, Mr Obama spoke of the "rock solid foundation" of a friendship that "never rests", stressing that Britain had been America's "closest partner" since the horrors of 9/11.
He added he wanted to "reaffirm the enduring bonds between our two nations and reinforce this special relationship".
He also quoted Winston Churchill's description of a "union of hearts based upon convictions and common ideals" adding that while the challenges had changed over time, "our adherence to those values have not".
It was then the turn of Her Majesty the Queen to reciprocate as in her own speech, she described the U.S. as "our most important ally" and said the world was a "more secure" place when "the United States and the United Kingdom stand together", before adding that "We are here to celebrate the tried, tested and, yes, special relationship between our two countries."
In comparison with 2009 it seems that Obama has upped his charm offensive in his quest to reconquer Europe's affection, with a special inclination towards Britain. As both the E.U. and the U.S. are still entrenched in the economic crisis and an ever changing geopolitical map it is becoming clearer that their relationship is more dictated by political and economic interdependence rather than by personal feelings.