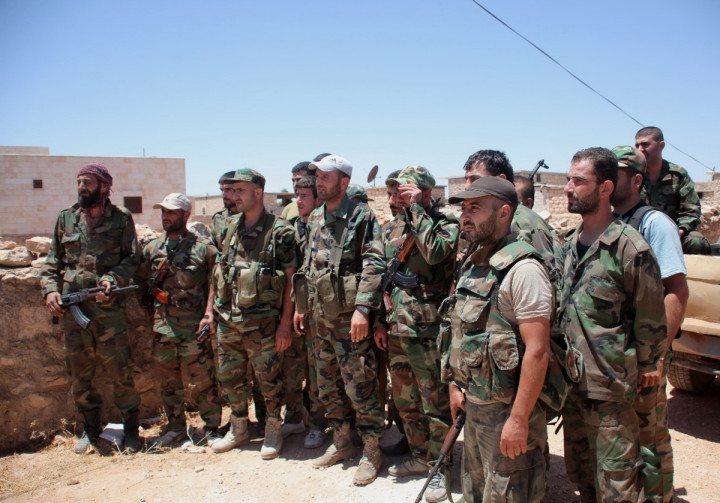 US President Barack Obama is seeking Congress approval for hundreds of millions of dollars to train and arm Syrian rebels fighting against the Bashar al-Assad regime.
The White House said the president has sought Congress nod for $500m (£294m) to "train and equip appropriately vetted elements of the moderate Syrian armed opposition".
The funding would also be helpful in fighting against the Sunni outfit, the Islamic State of Iraq and the Levant (Isis), which is engaged in a fierce battle in neighbouring Iraq, the White House added.
"These funds would help defend the Syrian people, stabilise areas under opposition control, facilitate the provision of essential services, counter terrorist threats, and promote conditions for a negotiated settlement," said National Security Council spokesperson Caitlin Hayden in a separate statement.
"While we continue to believe that there is no military solution to this crisis and that the United States should not put American troops into combat in Syria, this request marks another step toward helping the Syrian people defend themselves against regime attacks, push back against the growing number of extremists like ISIL who find safe-haven in the chaos, and take their future into their own hands by enhancing security and stability at local levels."
Obama has long been hesitant to supply weapons to the poorly-armed Syrian opposition forces fearing that they would fall into the hands of extremists.
The present situation in the region is believed to have prompted Washington to reconsider its options.
Congress has also been heaping pressure on Obama to boost aid to the rebels, but the fate of the current proposal remains uncertain.
The amount will be part of the $1.5bn "regional stabilisation initiative" proposed by neighbouring nations including Jordan, Lebanon, Iraq and Turkey.