Edward Snowden: Obama Urges Congress to Vote against Curbing NSA Snooping Powers [VIDEO]
White House opposes Justin Amash defence funding amendment to hamper data trawling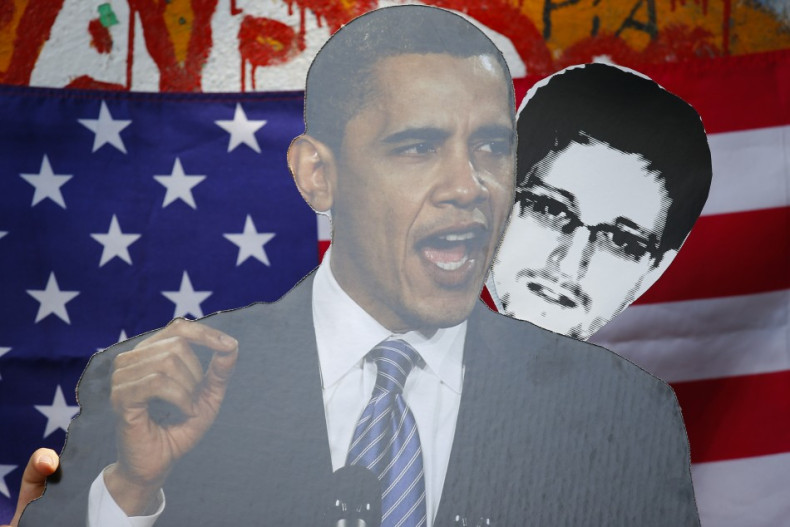 President Barack Obama has slammed a bid to curb the US security agency's snooping powers proposed in the wake of the Edward snowden leaks.
Obama has urged lawmakers to vote against an amendment to the defence spending bill that would cut NSA funding for collating phone call records and online metadata of intenet users.
"We oppose the effort in the House to hastily dismantle one of our intelligence community's counterterrorism tools," the White House said.
"This blunt approach is not the product of an informed, open, or deliberative process."
The amendment was put forward by Republican Congressman Justin Amash in reaction to revelations by former National Security Agency contractor Edward Snowden that exposed the sweeping scale of domestic and international surveillance.
"We urge the House to reject the amendment and move forward with an approach that appropriately takes into account the need for a reasoned review of what tools can best secure the nation," Washington spokesman Jay Carney added.
In response, Amash tweeted:
When's the last time a president put out an emergency statement against an amendment? The Washington elites fear liberty. They fear you.

— Justin Amash (@repjustinamash) July 24, 2013
Amash and other supporters maintain that the NSA programme amounts to unfettered spying on American citizens.
But critics of the amendment say that it has allowed security forces to block numerous threats to American's security.
NSA chief Keith Alexander spent hours at Capitol Hill in closed-door sessions with Republicans and Democrats to pressure them into voting against the measure.
"This bill would urn off our ability to find terrorists trying to attack us," said Representative Dutch Ruppersberger, the top Democrat on the Intelligence panel.
"While many members have legitimate questions about the NSA metadata programme, including whether there are sufficient protections for Americans' civil liberties, eliminating this programme altogether without careful deliberation would not reflect our duty to provide for the common defence," Rep Mike Rogers, chairman of the committee, wrote in an open letter to the congress.