Syria Civil War: US to Arm Rebels to Oust Assad's Regime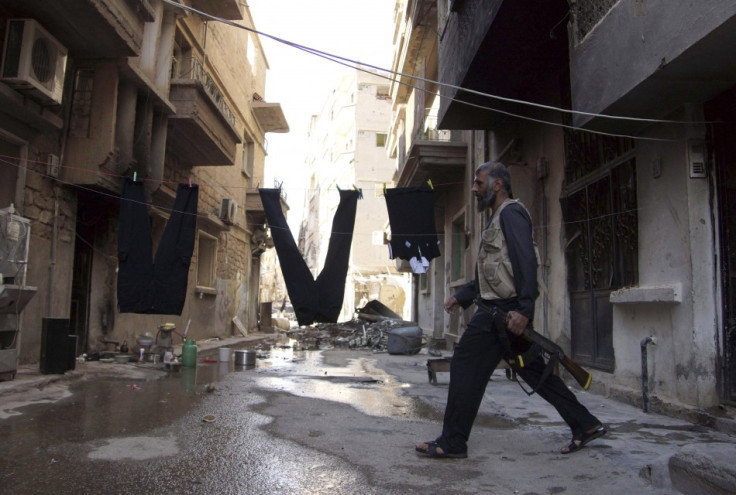 The Obama administration will arm the Syrian rebels in response to President Bashar al-Assad's regime's use of chemical weapons in the civil war, a US official has said.
The White House has agreed for the first time to "direct military support" to opposition groups.
Obama had earlier said the use of chemical weapons would be a "red line" for the US.
"The president has been clear that the use of chemical weapons - or the transfer of chemical weapons to terrorist groups - is a red line for the US," senior aide, Ben Rhodes said.
"Our intelligence community now has a high confidence assessment that chemical weapons have been used on a small scale by the Assad regime in Syria. The president has said that the use of chemical weapons would change his calculus, and it has."2
The deputy national security adviser said the chemical weapons used by Assad's troops were estimated to have killed up to 150 rebels in "multiple" attacks.
"It's been important to work through them [the rebel groups] while aiming to isolate some of the more extremist elements of the opposition, such as al-Nusra," he added.
Rebel groups were quick to seize on the offer and have called for advanced anti-aircraft and anti-tank weaponry.
At least 93,000 people have been killed and more than 1.5 million have fled the country to take refuge in neighbouring countries in the two-year conflict.
The increasing involvement of militants from Lebanon-based Shia militant group, Hezbollah, and Iran has also raised serious fears in Washington and Obama's move has been welcomed by his opponents in Washington.
Republican senators John McCain and Lindsey Graham said in a joint statement: "A decision to provide lethal assistance, especially ammunition and heavy weapons, to opposition forces in Syria is long overdue.
"But providing arms alone is not sufficient. The president must rally an international coalition to take military actions to degrade Assad's ability to use airpower and ballistic missiles and to move and resupply his forces around the battlefield by air."
© Copyright IBTimes 2023. All rights reserved.