Syria: Assad Regime Brands Obama Air Strike Delay 'the Start of Historic Retreat'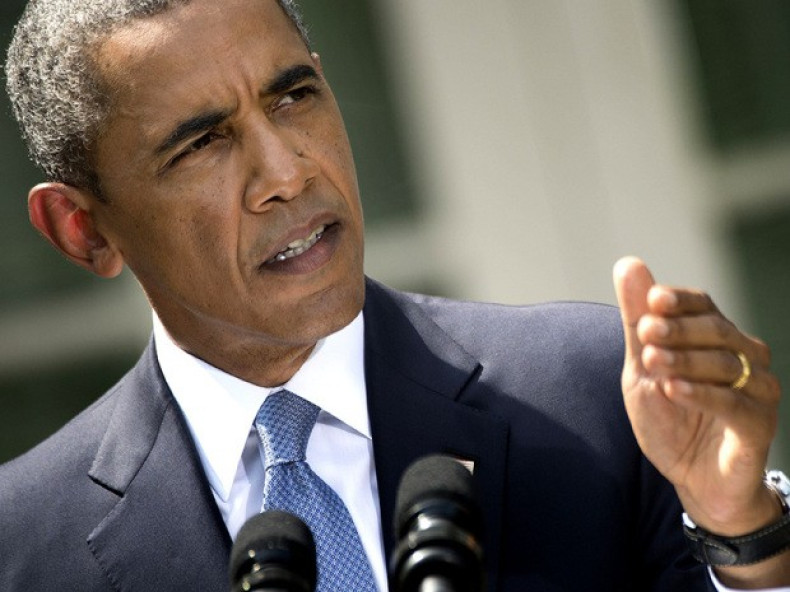 The Syrian regime has branded Barack Obama "hesitant and confused" after the president signalled his intention to seek the backing of Congess before launching air strikes on regime targets.
Deputy foreign minister Faisal Muqdad said the unexpected delay before any military action commenced showed the president was a weakened figure.
"President Obama was clearly hesitant, disappointed and confused when he spoke yesterday," said Muqdad, in what was the first high-level response to Obama's speech on Saturday.
The regime had earlier labelled Obama's move as "the start of the historic American retreat".
A front-page editorial in the government daily Al-Thawra said Obama's reluctance to carry out strikes arose from his "sense of implicit defeat and the disappearance of his allies".
Obama feared any intervention could turn into "an open war", Al-Thawra said, which had "pushed him to seek Congress's consent".
Al-Thawra editorials have consistently reflected the thinking of President Bashar al-Assad's regime.
In an address to the American people on Saturday, Obama said he intended to take military action over Syria's alleged use of chemical weapons, but would seek the support of Congress in authorising air strikes.
His decision to seek political cover follows the surprise parliamentary defeat of the British Prime Minister David Cameron's government in supporting armed intervention if it were backed by evidence from UN inspectors.
Speaking in the White House Rose Garden, Obama said he had decided the US "should take action against Syrian regime targets".
As commander-in-chief, the president has the constitutional authority to launch strikes without the backing of Congress.
However, following the political setback in London, Obama's move was seen as a bid to reach out for additional support.
"I've long believed that our power is rooted not just in our military might, but in our example as a government of the people, by the people, and for the people," Obama said.
"And that's why I've made a second decision: I will seek authorisation for the use of force from the American people's representatives in Congress."
Immediately after his speech, the president sent draft legislation seeking approval to "deter, disrupt, prevent and degrade" Syrian attacks to the speaker of the House of Representatives and the president of the Senate.
The move was seen as a considered response to Cameron's abortive attempt to gain parliamentary endorsement for intervention, though critics questioned how efficiently the two nations' political timetables had been co-ordinated.
Any strikes will not now take place until Congress convenes to debate the action on 9 September.
David Cameron Reaction
After the White House announcement, Cameron posted on Twitter: "I understand and support Barack Obama's position."
Syria's Prime Minister Wael al-Halqi had earlier struck a defiant pose, saying ahead of Obama's address that his country had its "finger on the trigger" and was braced for US strikes
"The Syrian army is fully ready, its finger on the trigger to face any challenge or scenario that they want to carry out," said al-Halqi.
Obama ruled out a ground invasion, saying any operation would be limited in scope.
Critics said the delay would allow the Syrian regime time to disperse its troops and artillery in civilian areas.
Senior White House officials said they believed Obama's attempt to secure Congressional approval would succeed, although the vote could be tight.
The president also consulted French President Francois Hollande before reaching his decision, the White House said.
In France, members of the opposition urged Hollande to seek a formal vote before joining Washington in any military operation.
Hollande has said he backs military action. Like Obama, he has the constitutional authority to launch actuion without parliamentary support.
However, Hollande is likely to await the outcome of the US Congressional vote, and the debate in France's parliament next week before committing troops to action, French officials said.
A recent poll suggested that over 60% of French people do not back military intervention in Syria.
Arab League to Meet in Cairo
In separate developments, Arab League foreign ministers are to meet in Cairo on Sunday in an attempt to forge a consensus on Syria amid deep divisions on the question of intervention.
UN inspectors arrived in the Netherlands with samples from the sites of the attacks in Damascus. They said tests could take up to three weeks.
Washington said it believes 1,429 people were killed in chemical attacks on rebel-controlled suburbs of Damascus on 21 August.
Obama's administration declassified US intelligence assessments on the attacks, and said they had evidence that Syrian military chemical weapons teams were operating in the area in the three days preceding the attack.
The documents contained satellite evidence showing rockets were launched from regime-held areas 90 minutes before the first report of chemical attack. The US administration said it held intercepted communications in which a senior Damascus official "confirmed chemical weapons were used" and said he feared UN inspectors would obtain evidence of this.
Speaking before Obama's address, Russian President Vladimir Putin challenged the US to present its evidence that the Assad regime was behind the attacks to the UN Security Council.
Putin said it was "utter nonsense" to suggest the Syrian regime would launch chemical attacks. Russia and China have vetoed two previous draft resolutions on Syria.