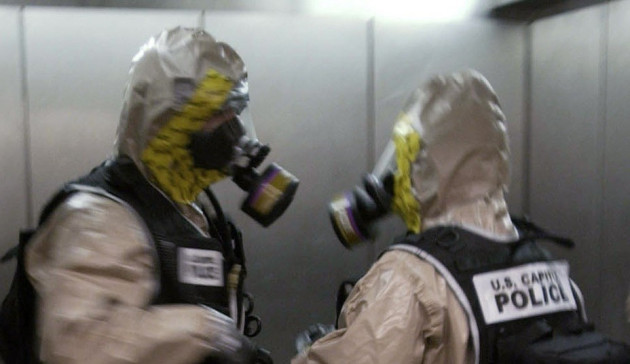 A suspicious package posted to President Barack Obama is being analysed for traces of the poisonous substance ricin in what US Secret Services are treating as a possible foiled terrorist attack.
An FBI spokesman in Washington DC said a suspicious package was intercepted at a White House post room and taken away by security staff.
The letter bore striking similarities to two suspicious parcels sent to New York Mayor Michael Bloomberg last week, said a security source. Those letters, postmarked Shreveport, Louisiana, contained ricin.
The White House parcel was being analysed in FBI laboratories.
FBI spokesman Ed Donovan said: "The US Secret Service can confirm that the White House mail screening facility intercepted a letter addressed to the White House that were similar to letters previously addressed to Mayor Bloomberg in New York.
"This letter has been turned over to the FBI Joint Terrorism Task Force for testing and investigation."
Obama received two ricin-laced letters in April, shortly after the Boston marathon bombings. Also targeted in that attack were two senators.
Bloomberg was the target of a ricin scare as the debate on gun control continues to rage in the United States.
NYPD deputy commissioner Paul Browne said: "The writer, in letters, threatened Mayor Bloomberg with references to the debate on gun laws. Civilian personnel in New York and Washington who came in contact with the opened letters remain asymptomatic."