A group of MPs has called on Barack Obama to use his trip to Africa to demand action against the widespread violence stemming from witchcraft.
In an open letter to the Times, MPs including Baroness Miller of Chilthorne Domer, Russell Brown and Craig Whittaker say Obama should address the "widespread and systematic violations of human rights that take place across the continent due to harmful practices connected to witchcraft".
The letter, also signed by Kirsty Brimelow QC and Professor Susan Edwards, says witchcraft is practised in a number of the countries Obama will visit during his Africa tour, including Senegal, South Africa and Tanzania.
Citing one example of violence from witchcraft, the letter says: "In South Africa, the body of 14-year-old Nkhumeleni Mukhado was discovered in April. His skull and genitals had been removed. His is just one of many tragic stories where people are killed so that their body parts can be used by those wishing to gain wealth and power."
According to the Tanzania Human Rights Report 2010, albino people are particularly vulnerable, as witchcraft practitioners believe their body parts and organs have alluring, supernatural powers that will make a person rich or successful.
In February, a seven-year-old boy had his arm chopped off a few days after a mother of four suffered similar treatment from attackers collecting albino body parts.
Between 2005 and 2011, 3,000 people were murdered for the purposes of witchcraft in Tanzania, a report by the Legal and Human Rights Centre said.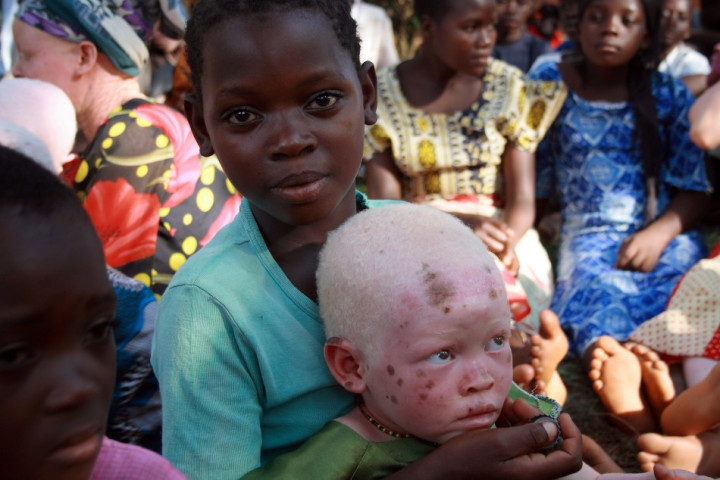 The report continued: "Such beliefs and practices self-evidently constitute a significant obstacle to the reputation, peace and prosperity of the region. They inhabit economic growth, investment and trade; weaken democratic institutions and prevent hundreds of thousands of Africans from reaching their true potential.
"President Obama should demand that Africa's political and faith leaders, and the wider international community, do more to stop these horrific abuses."
Nigerian human rights advocate Leo Igwe also called for Obama to address the problem of witchcraft in Africa during his visit.
He said many people in Africa believe witchcraft is a real crime and they treat suspects accordingly. Many attribute their misfortunes to witchcraft and commission witch doctors to find "enemies within".
"President Obama should, during his visit, help raise the profile of the campaign against witch hunts and related killings and abuses, and help bring an end to this Dark Age phenomenon," Igwe said.
"Mr Obama should condemn ritual killing of albinos in Tanzania, of people with hunchbacks in Nigeria and witch killings and abuses in Kenya, Nigeria, Lesotho, Uganda and Sierra Leone.
"It should not surprise Mr Obama that witchcraft-related abuses might be taking place among African and Asian immigrants in the US. Mr Obama should not miss the opportunity to use his trip to Africa to make a clear and categorical case against witchcraft-related killings and abuses."
Obama will travel to South Africa today. His visit will include a trip to Robben Island, where Nelson Mandela was held prisoner for 18 years.