Obama in Vietnam: Anti-communism activists prevented from meeting the US President in Hanoi
US President Barack Obama is in the midst of a three-day historic visit to Vietnam, and has undergone a series of meetings to discuss the US's relationship with the South Asian country.
Obama is the third US President to visit the south-east Asian nation since diplomatic relations were restored in 1995 and has made a strategic 'rebalance' towards Asia, a centrepiece for his foreign policy. Obama's visit comes 41 years after the end Vietnam War. The United States tried to prevent South Vietnam from becoming a communist country. The attempts failed, and in 1975 the entire country was under a communist rule.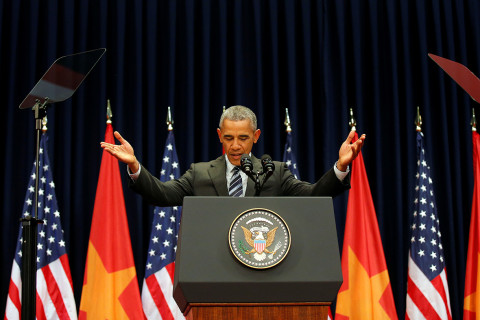 Yet ties between the US and its former enemy are on the mend. On 24 May the US President signed an agreement allowing the US Peace Corps to work in the country for the first time, following over a decade of negotiations between the two countries.
According to Peace Corps Director Carrie Hessler-Radele, who signed the agreement with Vietnam's ambassador to the US, Pham Quang Vinh, the program is expected to begin over the next two years. It will allow Peace Corps volunteers to teach English in Vietnam's two largest cities Hanoi and Ho Chi Minh City.
"For 20 years now we have had what we call a normal relationship," US Secretary of State John Kerry, who served as a young US naval officer in the Vietnam War in 1968 and was present for the signing.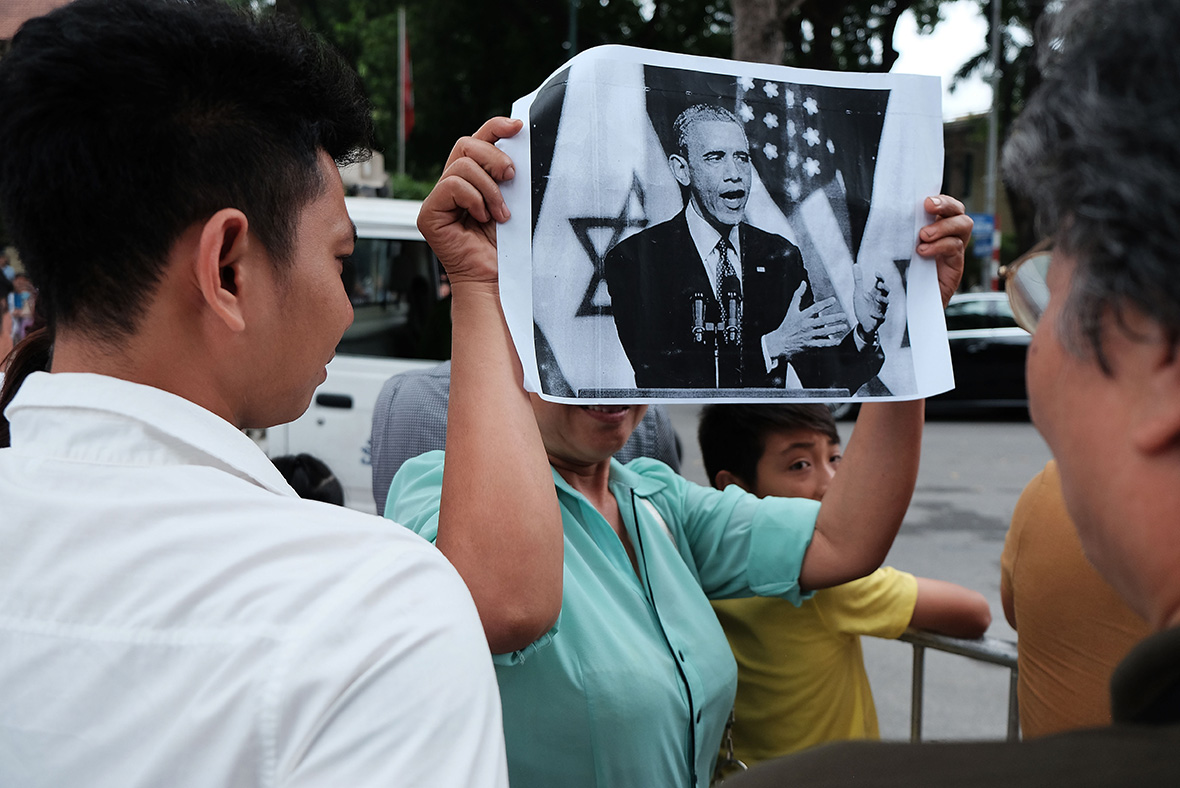 The signing comes after an announcement made on 23 May that Washington will lift an embargo on sales of lethal arms to Vietnam, underlining warming relations between the former enemies. However, the sales of arms will be made on a case-by-case basis, depending on Vietnam's human rights commitments.
The US President is urging Vietnam to respect freedom of speech, asking that the country demonstrates that these rights are written into the country's constitution. Obamas' concerns with the country's lack of political rights were highlighted after critics of the communist-run government and Vietnam activists were prevented from meeting him in Hanoi.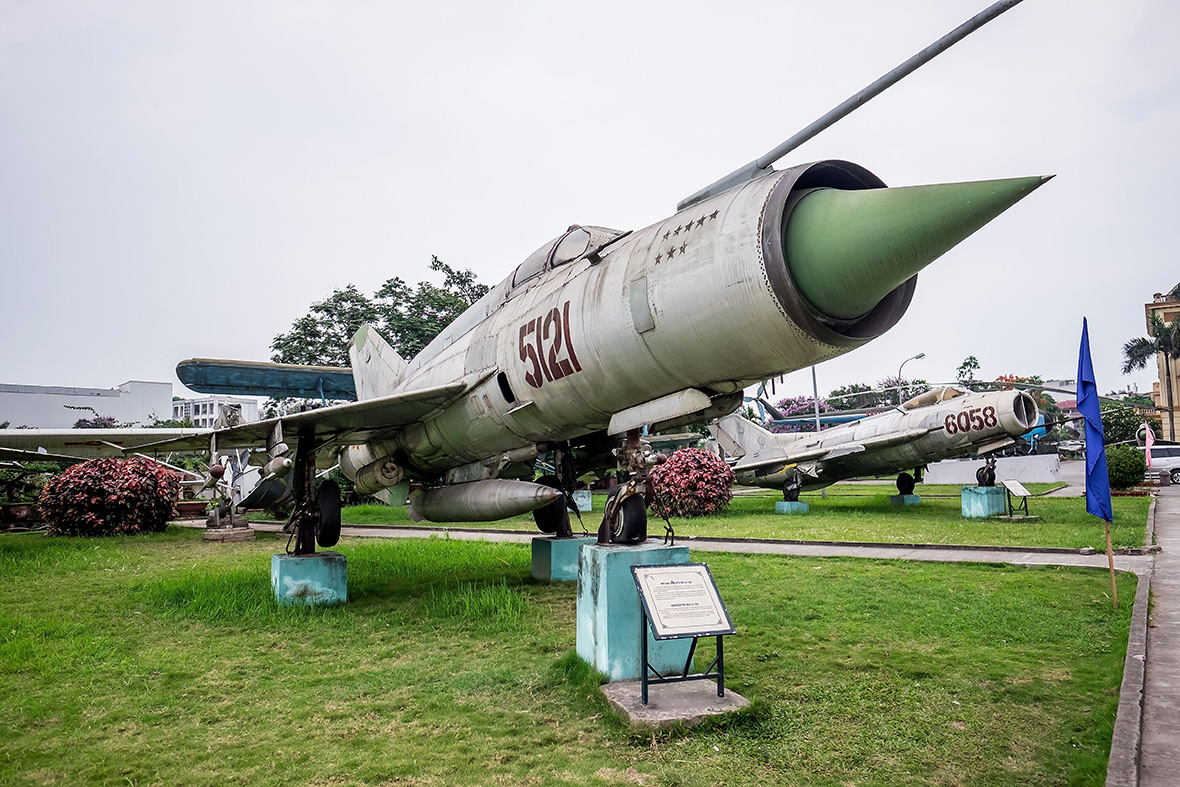 Lifting the ban on arms sales is likely to upset China, a country which is becoming territorial with Vietnam. It sees US support for rival South China Sea applicants like Vietnam and the Philippines as interference and an attempt to establish hegemony in the region. Barack Obama said that Washington would stand with partners to ensure freedom of navigation and flight in the South China Sea and, without mentioning China by name, said big nations should not bully smaller ones.
Vietnam's President Tran Dai Quang has described Barack Obama's first visit to the country as the arrival of a warm spring after a cold winter. Yet Obama has expressed concerns that despite great strides made by Vietnam, Washington is worried about their limits on political freedom.