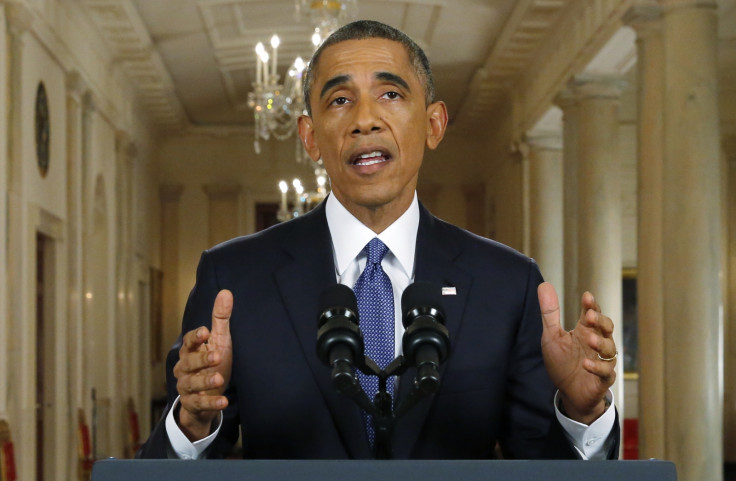 President Barack Obama has announced a sweeping overhaul of US immigration policies potentially shielding five million illegal immigrants from deportation and putting him at loggerheads with the Republicans.
In a television address, the US president has invoked a legal and moral argument to grant nearly five million immigrants with work permits testing the limits of his presidential powers.
"Come out of the shadows and get right with the law," Obama said in his White House 15-minute speech announcing the most sweeping reforms of the US immigration system in recent decades. "Today our immigration system is broken and everybody knows it. It's been this way for decades and for decades we haven't done much about it."
Of the 11 million undocumented immigrants estimated in the US, the parents of children who are either legal US citizens or legal residents would be allowed to apply for a three-year work permit without the threat of immediate deportation.
However, they will not get voting rights and insurance benefits under the government's healthcare law. The latest move is applicable only to those who have stayed in the country for at least five years.
In addition to that, as many as 300,000 young immigrants who were brought to the US illegally as children will also be protected from deportation as the latest plan also expands a 2012 programme.
Denying that the measure is tantamount to amnesty, Obama said: "What I'm describing is accountability - a commonsense, middle ground approach. If you're a criminal, you'll be deported. If you plan to enter the US illegally, your chances of getting caught and sent back just went up."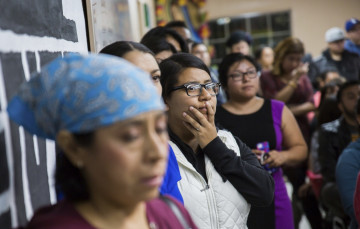 Republicans, recently emboldened by their trouncing of Democrats in the mid-term elections, are furious against Obama and have questioned his executive powers.
In a message to the Republicans, Obama said: "To those members of Congress who question my authority to make our immigration system work better, or question the wisdom of me acting where Congress has failed, I have one answer: Pass a bill."
"Congress certainly shouldn't shut down our government again just because we disagree on this."
Republicans, who are weighing up several options including government shutdown, have also warned Obama of legal ramifications of the move which they describe as an unconstitutional grab of powers.
Former presidential contender and Arizona Senator John McCain said the move would "poison the well" in a series of issues.
Republican Chairman of the House Committee on Homeland Security Michael McCaul warned: "We will see a wave of illegal immigration because of the president's actions, and in no way is the Department of Homeland Security prepared to handle such a surge."
Following his White House address, which was sharply targeted at gathering public support, Obama is set to hold a rally in Las Vegas on Friday, 21 November.