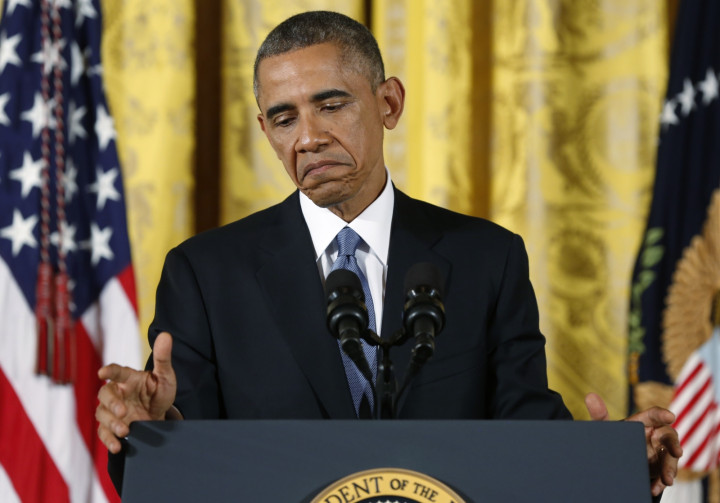 US President Barack Obama is to announce important reforms on immigration, local reports have said.
The changes are believed to extend Obama's "deferred action" plan, designed to protect young adults brought to the US illegally as children from being deported.
The plan is to extend the protection to the parents of children who are US citizens or legal residents. Its aim is to keep families together when some of them may face deportation.
If protection is granted to those who have lived in the country for at least five years, then at least 3.3 million immigrants will avoid deportation.
White House press secretary Josh Earnest said the president would not take any executive action if Congress acts.
"If the House does pass the bipartisan Senate bill that's already passed, the president would happily sign that into law," Mr Earnest said.
"And if he has already made a decision and moved forward on his own executive actions, he would happily retract those executive actions so that we could implement the bipartisan Senate bill."
News of incoming reforms came after human rights activists urged the president to call for reforms to end what they called "inhumane deportation" and push for an immigration overhaul.
Immigration groups have grown increasingly critical of Obama, lambasting him for having stringently enforced America's immigration laws while insisting they must be fixed.
Obama, who cannot modify deportation laws unilaterally, announced in March he is willing to change current legislation.
"I cannot ignore those laws any more than I could ignore any of the other laws that are on the books," he said in a speech to Spanish-language media outlets.
Under Obama's leadership, almost two million people have been removed from the US, a report by AP said.
According to Immigration and Customs Enforcement (ICE), nearly 368,644 illegal immigrants were removed in 2013.
The Centre for Immigration Studies (CIS) said the number of immigrants deported by ICE in 2012 amounted to 410,000.
Total deportations in 2011, the latest year for which complete numbers are available, numbered 715,495, CIS said.