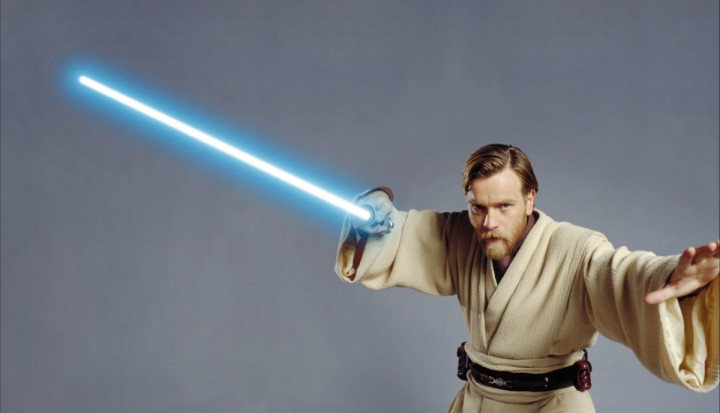 The forthcoming Star Wars spin-off movies have understandably been overshadowed by their bigger, episodic cousins, but directors Gareth Edwards and Josh Trank are hard at work making them a reality, with the first believed to be targeting a 2016 release.
Which characters would star in these spin-offs has been the subject of rampant speculation (as with everything else Star Wars-related) with Boba Fett and Han Solo believed to be favourites. Now however, it is believed that Obi-Wan Kenobi will star.
The report comes from MakingStarWars.net, who quote a source close to the production.
"I've heard from quite a few people now that an Obi-Wan Kenobi movie is in the works," says the source. "For the spin-off movies they were initially going to stay away from any Jedi or Sith characters. But I'm hearing now that because of the popularity of Obi-Wan (fans recently voting for him on the official website etc) that an art team is now working with a writer on concepts for an Obi-Wan movie."
Way back in 2012 when Disney announced their purchase of LucasFilm for $4 billion (£2.5bn) they also announced that a series of spin-off movies would plug the gaps between their new trilogy, which will start next year with JJ Abrams' Star Wars: Episode VII.
As mentioned Edwards and Trank are on board to direct the two features, with Edwards currently working closely with writer Gary Whitta on what will likely be the first spin-off. No writer has been announced for the Trank project.
Obi-Wan is certainly a good choice of subject and with the twenty year gap between Episode III and IV there is a lot in his story that could be explored. It being nine years since Episode III was released as well, actor Ewan McGregor is the right age to return to the character should Disney not want to recast.
That however, would be some way off, first is the small matter of Episode VII – starring John Boyega, Daisy Ridley, Adam Driver, Harrison Ford, Mark Hamill and Carrie Fisher. That will be released on 18 December 2015.