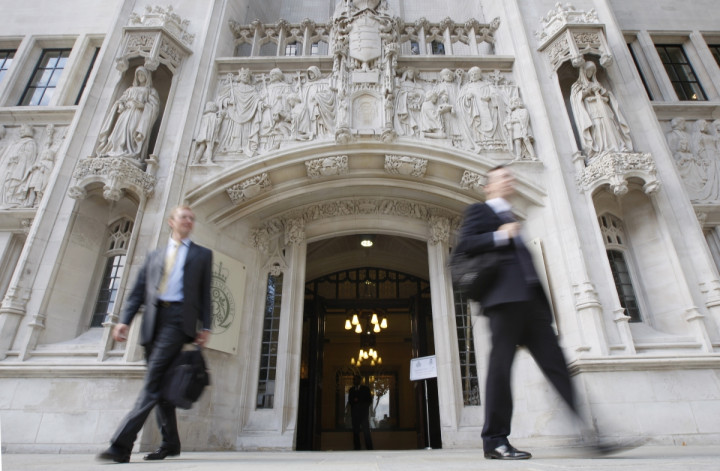 The UK Supreme Court will hear whether two Catholic midwives have the legal right to avoid taking part in any part of abortion procedures on moral grounds.
In April last year, Mary Doogan, 59, and Concepta Wood, 53, two labour ward co-ordinators at the Southern General Hospital in Glasgow, won the right to not take part in abortions on moral grounds, in a hearing at Scotland's appeal court.
But this was challenged by NHS Greater Glasgow and Clyde (GGC) which is now taking the ruling to the Supreme Court where the case will be heard today by five judges.
It's nearly 50 years since abortion became legal in England, Scotland and Wales but the issue has remained a deeply emotive one with supporters and objectors usually divided along religious lines.
Although Doogan and Wood had no direct role in terminating pregnancies as part of their job, they had argued they should not be involved in any of the process including delegating, supervising and supporting staff involved in abortions or those providing care to patients.
In the appeal ruling in favour of the women, Lady Dorrian, with Lords Mackay and McEwan, said: "The right is given because it is recognised that the process of abortion is felt by many people to be morally repugnant. It is a matter on which many people have strong moral and religious convictions, and the right of conscientious objection is given out of respect for those convictions and not for any other reason."
Experts have warned that if the decision is upheld, it could throw the abortion services in the UK into "chaos".
Clare Murphy, of the British Pregnancy Advisory Service (BPAS) said: "It would effectively make it almost impossible to organise an abortion service within a labour ward if you have got a handful of individuals who say they are not even going to delegate, or support staff who are providing this care."
In a joint statement between BPAS and the Royal College of Midwives (RCM) the groups feared that if the ruling for the two midwives remains it would require "all professional guidance to be rewritten and will enable a tiny number of staff opposed to abortion to make women's care undeliverable in some NHS settings in the UK".
Ann Furedi, chief executive of BPAS, added: "Ultimately a balance needs to be struck between that exercise of conscience and women's access to legal services. There may be a small number of healthcare workers who have a conscientious objection to providing abortion care. There are far more who have a conscientious commitment to helping women who need to end a pregnancy.
"It would be grossly unjust if an interpretation of conscientious objection was allowed to stand which would disrupt services to the point that those committed to helping women were unable to do so."