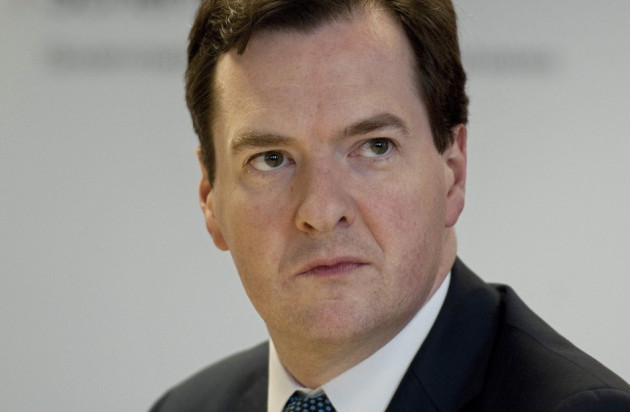 There will be no boom for the British economy as high oil prices and increasingly competitive emerging economies have changed the global growth game, says an economist at London's Centre for Economics and Business Research.
Even as the UK economy looks set to improve this year, with the Office for Budget Responsibility (OBR), a non-partisan watchdog for the Treasury, hinting at moderate advances for GDP, a large, grey cloud from the industrialised and rapidly growing developing economies is about to block out the sun on a new dawn for the British economy.
"They are really predicting a return to pre-recession trends, which we do not expect to be likely because the game has changed so much across the world," CeBR Economist Rob Harbron tells IBTimes UK. "These guys are just becoming ever more competitive as time goes on, so they are learning the skills and getting the necessary capital to really be able to compete on a global level."
The OBR is expected to raise its growth forecast by 0.1 percent to 0.8 percent for 2012, alongside Chancellor George Osborne's 2012 Budget Statement, according to report in the Financial Times, with growth trending higher into 2015.
This sounds like good news for the country's ailing economy, which is hurting from austerity measures, high unemployment, and a period of high inflation driven by punishing energy costs.
However what the OBR is ignoring, says Harbron, is the UK's increasing inability to compete with the ever expanding economies in the developing world.
"We are really seeing a rise in the developing countries. I say developing, but they are really quite developed now. They are the fast-growth economies," says Harbron, mostly burgeoning across Asia, south America, and even eastern Europe.
Even Britain's venerable London-based financial centre - a vital organ in a services-based economy that provides thousands of jobs and billions of pounds of revenue to the Treasury - is under threat.
As most of the UK's former manufacturing and industrial sectors have been overtaken by Asia, it seems fitting that they look likely to overtake us in financial services, too.
"A lot of the far eastern countries have seen the desirability of their financial centres growing almost to be in line with London and New York," says Harbron. "So we are really seeing a lot of global demand shifting over to these newer producers."
Harbron says the gap between London's financial prowess and that of its emerging market rivals is shrinking fast, thanks largely to aggressive tax regimes and relaxed government oversight. In Hong Kong, for example, workers enjoy income tax rates of between two and seven percent which Harbron feels "the best talent sees as an advantage".
"A lot of what they have out there - or rather what they do not have - is less regulation," Harbron says.
"[Here] there seems to be a constant threat of the government intervening more in financial services and bringing in more regulation, which some say is a good thing because it is possibly the lack of regulation that caused the mess that we are in now, but it means that it is more difficult to do business here than it is over there in the eastern centres of Singapore, Shanghai and Hong Kong."
Oil Prices Kept High by Demand From Developing Economies
Stiff competition in industrial and financial services are not the only challenges to the UK's economic growth that remain beyond the control of Chancellor George Osborne. Persistently high oil prices remain a thorn in the side of recovery that's affecting economies all over the world.
The price of a barrel of Brent crude oil, the best benchmark for global demand, is currently trading around $125 a barrel and within touching distance of a three-year high.
"Oil prices seem to be holding up and defying economic gravity," says Harbron. "Lots of that is off the back of Middle East tensions, but it is possibly also strong demand from these developing countries [such as] China and India.
As prices remain cripplingly high, the head of the International Monetary Fund (IMF) said at a conference that oil could be the next crisis to rock the world economy.
Christine Lagarde, IMF managing director, said that the focus was shifting away from the eurozone sovereign debt crisis, which was becoming "less acute", and towards oil prices.
She said that fears over the oil markets were "either supply-driven or come from geo-political tensions" and that "a crisis can come from many angles".
Harbron agrees that the eurozone crisis was not looking as devastating as first thought.
"The eurozone crisis looks like it is not going to be as bad as everyone feared it would be this year. That is one thing which is probably why the OBR has revised up its forecasts for the UK slightly," he says.
It is hard to make economic predictions far into the future, Harbron says, but the CEBR thinks that by the end of the decade it is like the UK economy will be back to 3 percent growth levels.
The global economy is being shaken up by the "biggest change" it has ever seen and will change things forever.
Until the world economy has found its feet again Harbron says he does not expect the UK to "return to boom time any time soon".