Sarah Omega was orphaned at the age of 11. With eight siblings and no money, she was forced to drop out of school in her small, Kenyan village after finishing her primary education. She later joined her elder sister who was working in the city of Eldoret.
"When I was 19, I was raped by a religious leader. I became pregnant," Omega says. "Because of my religious background and because I was afraid as I had heard so many stories of women dying from abortions, I decided to keep the pregnancy."
Omega was at home alone when it was time for her to give birth. A medical centre was just several kilometres away, but she was unable to reach it without money for the bus fare. "I laboured for over 20 hours at home by myself," she says. When she finally reached the medical facility, she was left unattended for another 19 hours. Omega's labour was obstructed and the centre did not have the facilities to treat her.
"I had bled the whole night when one of the doctors saw me, I was unconscious," Omega says. "By that time, the baby had already died and was still in the womb. I needed a caesarian section to remove the baby and to save my life. I couldn't get the surgery in that hospital because they lacked the special equipment, so I was transported to another mission hospital for the c-section. The stillborn baby weighed around 4.8 kilos."
Three days later, when Omega was still in the ward, she realised she had no control over her bodily functions. "The bed was wet - urine was leaking uncontrollably," she says.
"I was taken into one of the operation rooms and after some time, when the doctors came to see me, I heard one of them say I had fistula," Omega explains. "None of them took the time to explain what it was to me. I was discharged with the hopeless message that only a doctor from abroad could repair my condition. I also knew we had economic difficulties because of the death of my parents, so I translated that as meaning treatment was impossible."
An obstetric fistula is one of the most serious and tragic injuries that can occur during childbirth, often leaving women incontinent, shunned by society and further entrenching them in poverty. A fistula is a hole between the birth canal and the bladder or rectum, caused by prolonged, obstructed labour without treatment. An estimated two million women live with untreated fistula in sub-Saharan Africa and Asia.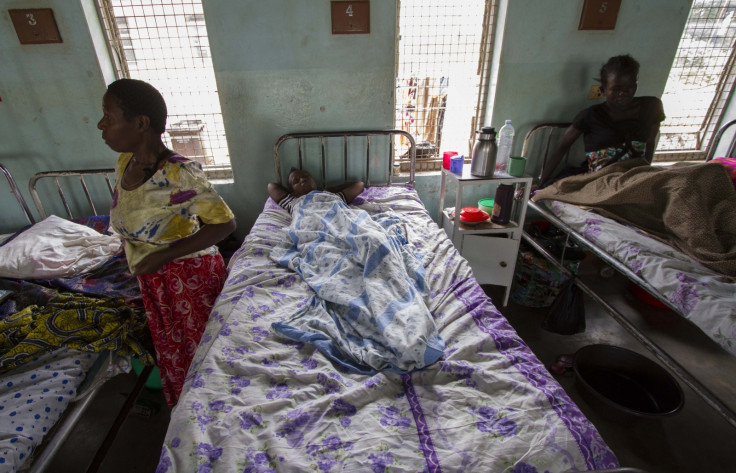 Left untreated, fistula can lead to physical, social, emotional and economic decline. The smell of leaking urine or faeces is difficult to eliminate and can lead to further health complications such as rashes, infection, ulcerations and kidney problems. Obstetric fistula occurs most frequently among impoverished women and girls, particularly those living without adequate medical services.
"The result of unrelieved obstructed labour, an obstetric fistula renders a woman incontinent. Usually, her baby does not survive," says CEO of Fistula Foundation Kate Grant. "Too often, her husband will leave and her community will shun her because they cannot stand her smell. But this is a fixable problem: when a woman has access to surgery that costs $586 (£400) on average, she can be cured."
Like so many other women, Omega did not receive treatment. "I went home and life was never the same again," she says. "I was 19, and I was always trapped. You can't go out to social places, you can't go to church, you can't visit your friends, you live in isolation. Because of the smell, people would point. It is embarrassing, humiliating and most of the time I preferred to stay at home.
"I used to cry because you try to manage the leaking by using pieces of cloth and you get genital sores. I spent my nights nights crying from the pain of the sores.
"I made several attempts to take my life because I didn't see the reason why I had to live," Omega says. "I could have died because I had been left with such an injury. I was alive, yet I was dead."
After 12 years of living with fistula, it was only when she was admitted to hospital for acute depression that she found the medical help she needed. "I was referred to the gynecological clinic. It was the psychiatric doctor who made me realise there was a treatment," she says. After two weeks of consultations, Omega finally received corrective surgery.
"The feeling is unexplainable because it felt like it was a dream. When you have lived with the condition for 12 years, it is like a part of you. Most nights I would wake up and think 'maybe I need to change the cloth' - but then I realised I could go back to sleep. It took months to absorb the fact I was treated, I was healed," she says.
Before the surgery, Omega believed she was the only woman to have experienced fistula because of the lack of information. She later found out from one of the doctors that she was just one of thousands of women affected.
"The surgery was like a second chance in life. I really wanted to spend my second chance doing something I would be proud of," she says. "I felt I was empowered by the information that there were other women living with the condition, so I started reaching out them."
She began to go from door-to-door, reaching out to other women suffering from the condition. Omega now campaigns for Action on Fistula, a programme run by the NGO Fistula Foundation and Astellas Pharma EMEA. "We have been an operation for the last two years and we have managed to treat 1,210 women," she says.
In 2013, Omega married her husband in a ceremony in Eldoret. They now have a daughter, called Jade.
By spreading awareness, she hopes to improve access to treatment and dispel myths surrounding the condition. "I remember meeting a woman with the condition whose husband believed she was being punished for being unfaithful," Omega recalls.
"For this reason, women don't come out. But with programmes like Action on Fistula, we are able to educate the community about the condition. Women who are living with it are treated and they are able to enjoy their lives - lives of dignity."
The International Day to End Obstetric Fistula is marked on 23 May.