In a mock classroom, Robin Chaurasiya, founder of the Indian charity Kranti, tells a packed room to close their eyes and picture a scenario.
"Your husband is an alcoholic and cannot hold down a job," says Chaurasiya. "By the time you are 16 you have two children and you are doing domestic work to support yourself and your family. Your husband decides you can earn more money in the city, so you go and the kids are coming with you. He introduces you to his friend, who is going to take you to Mumbai. And then you come to Mumbai, and you realise you have been sold to a brothel."
Chaurasiya, a former US Air Force officer, points out that this scenario is the reality for so many women and girls in Kamathipura. Established by the British in the 18th century, it is Mumbai's oldest and Asia's second-largest red light district and remains a hotbed for traffickers. Kranti, a non-profit school, provides a lifeline for girls from the marginalised community.
"We have 18 girls, ages 12 to 21, and they're all either survivors of sex trafficking, daughters of sex workers or were born and raised in the red light area," says Chaurasiya.
Kranti, which means "revolution", is no ordinary school. The girls live and study in a converted warehouse - the girls sleep on one floor, the volunteers on another, and they study, cook and live on the third. Each girl is different – some speak several languages, another is illiterate, one girl is deaf – so the curriculum has to fit everyone. Alongside evening classes in English, IT and health education, they study global current affairs, critical thinking, yoga, writing, geography and meditation. At weekends, the girls watch films, visit exhibitions and complete mandatory voluntary work for an NGO of their choice.
Chaurasiya says low expectations of women still plague the area. "There is still this concept that what you are supposed to be striving for is to work as a tailor, to work at a restaurant, there is no space for girls in this area who want to be astronauts or journalists or painters or dancers, and we strive to create that space for them."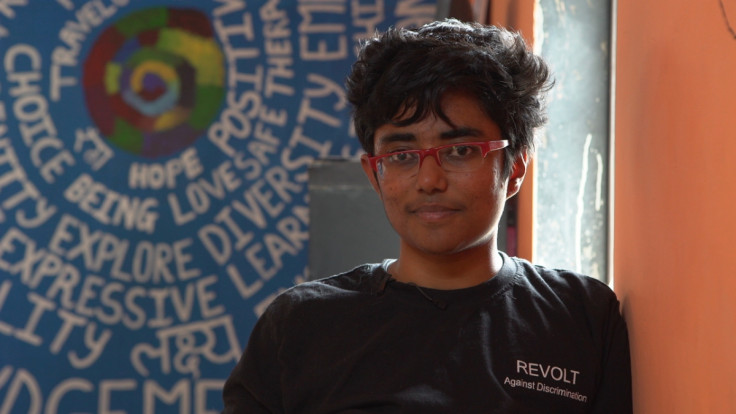 After careful consideration, the Kranti leaders came up with the 'five Cs' – communication, community leadership, creative thinking and problem solving, critical analysis and compassion.
"Our day starts with 20 minutes of yoga, 20 minutes of meditation, 20 minutes of journal writing," Chaurasiya says. " After that we have 20 minutes of puzzles and creative thinking and news and geography. Every day has a different theme, so we have music Mondays, TED-talk Tuesdays, worldly Wednesdays, thinking Thursdays and field-trip Fridays."
Chaurasiya is so enthusiastic about her work that it is difficult to imagine her doing anything else. Although her family hails from Indore in central India, she was born and brought up in the US. She went into the US Air Force for financial reasons, having gained a military scholarship to study psychology and political science.
"I grew up in a home with a lot of domestic violence and a lot of abuse, both my parents had mental-health illnesses, and that really mirrors a lot of the situations that these kids grow up in," Chaurasiya says.
At university, she volunteered for NGOs across the globe. Her military career ended when she came out as a lesbian – but she was able to pursue the humanitarian work she really loved.
"No matter how much people talk about how I have left behind a life in America, I really do feel so privileged that I'm able to do this," she says.
The girls – known as "revolutionaries" – actively participate in a social justice curriculum covering key issues which affect their lives. In 2013, they convinced an MP to help them register sex workers to vote. They have led workshops for more than 100,000 people and delivered 11 TED talks around the world. The girls performed a play they wrote about the challenges faced by sex workers and their children within Kamathipura, called Lal Batti Express, at the US headquarters of Facebook and Google.
Individually, the girls thrive at the school. One of the revolutionaries, Sheetal Jain, secured a nine-month scholarship at a music school in Washington DC and is now earning a good living as a music therapist.
"Now she is back in India and she does music therapy with sex workers' kids, migrant labourers kids, with marginalised communities all over India," Chaurasiya says.
Another member of Kranti, 21-year-old Shweta Katti who grew up in a makeshift room above a brothel, gained a scholarship to study at liberal arts Bard College in New York. The first girl from the Kamathipura red-light district to do so, Katti was awarded the UN Youth Courage Award in 2014. She has been hailed for her campaigns to break the social stigma associated with Dalits, a marginalised sub-caste considered "untouchable" in India.
Katti hopes she will be the first of many girls from Kamathipura to study abroad, and that the rights of sex workers and trafficked women and girls will be better recognised in India.
"My aunt was a sex worker and she died of HIV," Katti says. "Sex is a taboo in India, you don't talk about it. So sex work? Forget that. There is a mindset that sex workers are used people, used garbage, and you don't feel human because you are treated that way. And you accept it."
Through Kranti, Katti has a bright future as an agent of social change for her community. But the organisation has a broader aim that Chaurasiya says is just as important.
"In the end, we just want our kids to be happy. When the mainstream system has shut you out, we really need to create alternatives so they can pursue what makes them happy."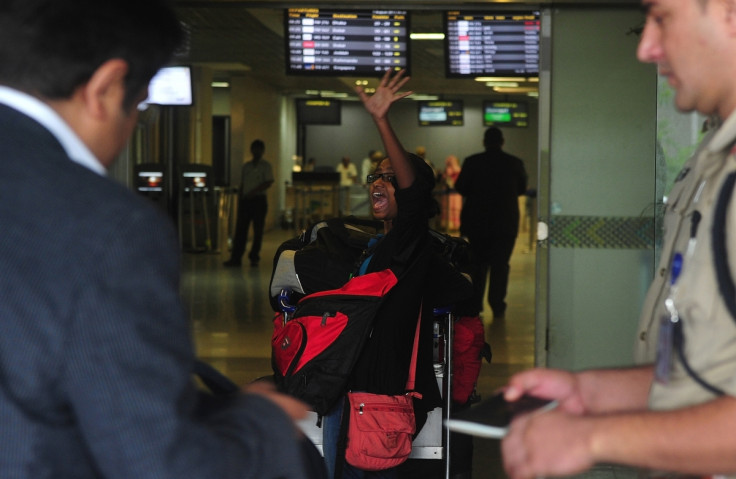 Robin Chaurasiya was nominated for the 2016 Global Teacher Prize.