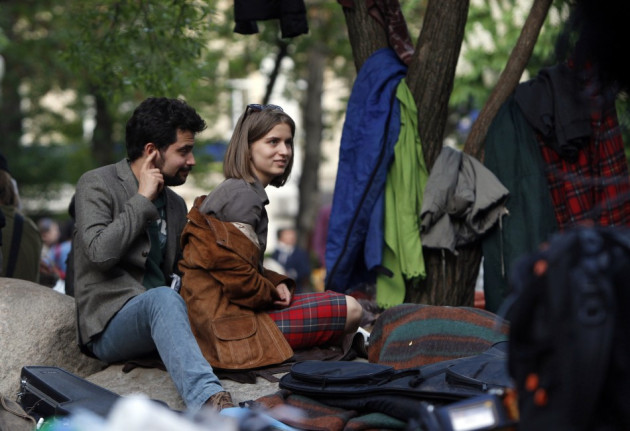 Russian police have evicted an Occupy-style protest in Moscow that has become a hub of opposition activity after a local district court ordered its removal.
"Occupy Abai has been liquidated by police," Ilya Yashin, one of the opposition leaders, told a local radio station.
Yashin said police officers promised not to break up the camp, named after the Kazakh poet Abai Kunanbayev, until noon on Wednesday. But they went ahead and evicted several dozen people at 5am, before the deadline.
Police clashed with demonstrator, beating some of them on the head with batons.
"People were ready to gather their stuff and move, but they did not give us time, they just started pushing people out," said Alisa Obraztsova, a protester in her 20s.
More than 20 activists were detained for resisting eviction.
The camp had few permanent residents and its population fluctuated from several thousand in the evening to less than a hundred at night.
Sergei Mitrokhin, leader of the liberal Yabloko party, claimed on Twitter that the police action was illegal, saying he had filed an appeal against the court's decision late on Tuesday.
The camp was set up following protests against Vladimir Putin's inauguration as president last week. The action against the sit-in is the latest step in a government crackdown on protests.
City hall in Moscow reported having received about 50 complaints about the camp from local residents, who said it was unsafe for children. A city official said protesters had inflicted $671,000 in damage to the area.
Activists said the camp was legal and tidy. Yashin accused the police of orchestrating the complaints.
"I have no doubt that the court is being used to kick us out. The authorities understand the pointlessness of muscling us out, so they'll try to squeeze us out by other means," Interfax new agency reported him as saying.
The small park was left scattered with cardboard boxes, sleeping mats, plastic chairs and other belongings.