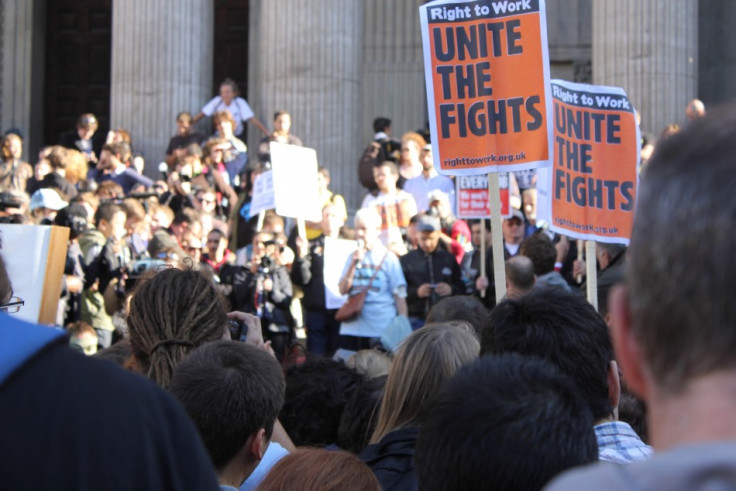 IBTimes reporters at the scene have reported a marked shift in the tone of the Occupy London Protest, suggesting what began as a melting-pot of ideas has begun to evolve into a focused manifesto of demands.
Staff on scene reported that following the arrival and speech of Wikileaks' activist Julian Assange and the subsequent meeting of minds that occured between the nine reported leaders of the groups at the protest, a common goal for the sit-in is being formed.
The meeting between the "leaders" occurred after Assange gave his speech claiming, "this movement is not about the destruction of law, it is about the construction of law."
Protesters at the scene when questioned could not give a clear answer about who the nine "leaders" that stepped forward were, nor which groups they represented.
The reporters did however indicate that a sizable number of participants in the protest were wearing "V" masks, indicating the presence of several members -- or Anons as they are known within the collective -- of Anonymous.
The demands subsequently listed included a several reforms in the world's economic policy. Amendments in the UK's tax and welfare system were specifically listed by several of the "leaders."