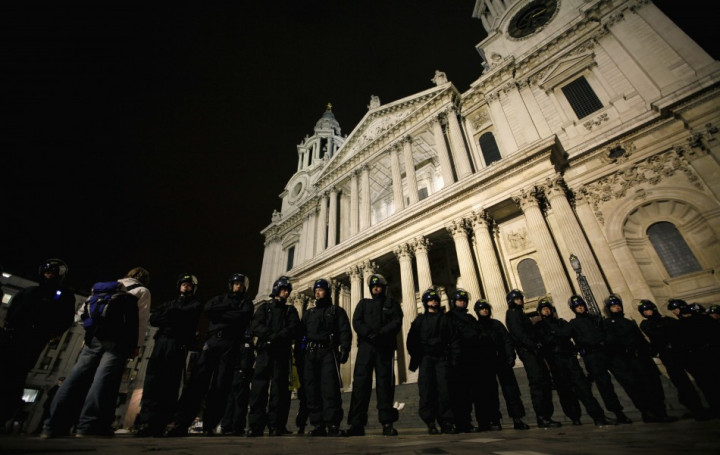 Police spent nearly £1m on monitoring the Occupy London protest camp outside St Paul's Cathedral.
According to a Freedom of Information request made by Bloomberg, the encampment cost City of London Police more than £911,000 over a four-month period.
It cost the force £525,257 to move officers from other duties, along with £386,434 in overtime and other expenses.
As the details related directly to the St Paul's protest, not to other smaller camps around London, it is assumed that the total bill was even larger.
The camp was dismantled in February, with minor scuffles breaking out amongst protesters and officers.
The costs incurred in London pale in comparison to the United States. New York City Police spent around £4.5m in overtime on the protests, while the eviction of protesters from city hall in Los Angeles left taxpayers with a £1.5m bill.
The Occupy London movement has made it clear that its protests will continue, hinting that it may take action during the London Olympics.