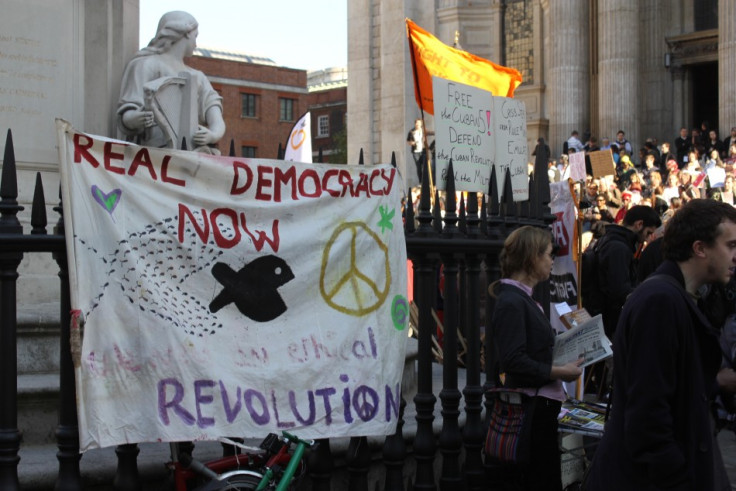 The melting-pot of groups forming the Occupy London protest have come together releasing a manifesto outlining the movements key goals.
The new manifesto was released Sunday during the protest's second day. Although the manifesto briefly touched on military matters, the crux of its message was a call for change is the world's current financial system.
Following the sentiment of its "we are the 99 per cent" motto, the manifesto attacked what it viewed as ongoing financial and political elitism, arguing government's were only looking after the top one per cent.
"The current system is unsustainable. It is undemocratic and unjust. We need alternatives; this is where we work towards them," read the manifesto's opening demand.
"We refuse to pay for the banks' crisis.... We do not accept the cuts as either necessary or inevitable. We demand an end to global tax injustice and our democracy representing corporations instead of the people.
"We want structural change towards authentic global equality. The world's resources must go towards caring for people and the planet, not the military, corporate profits or the rich."
In a statement accompanying the manifesto, the Occupy London spokesmen clarified that the manifesto was a work in progress that had been created and agreed by "over 500 people on the steps of St Paul's."
The Occupy London protest began at noon Saturday just outside St. Paul's Cathedral. During its opening hours, while no exact numbers have been reported, IBTimes reporters at the scene estimated the protesters numbers to be in the low thousands.
The protest had previously reported 6,000 individuals had pledged to participate in the protest on its opening day.
A complete copy of the manifesto can be viewed here.