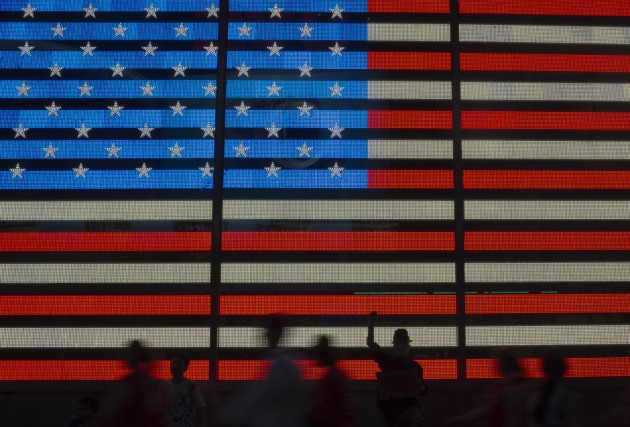 A New York judge has told Twitter to turn over information about an Occupy Wall Street protester's posts or face a fine, according to reports.
Judge Matthew Sciarrino of the New York State supreme court said the microblogging site had to produce information on Malcolm Harris or be in civil contempt and face a hefty fine.
Harris, a member of the Occupy movement, was arrested during a mass rally in New York in October 2011.
"You have until Friday to cure any potential contempt," Sciarrino told Terryl Brown, Twitter's lawyer. The judge threatened to set the fine on Twitter's earnings.
"I can't put Twitter or the little blue bird in jail, so the only way to punish is monetarily," Sciarrino said.
The Manhattan District Attorney (DA)'s office has applied for the information to refute Harris' defence that police forced the marchers into the road then handcuffed them for "disorderly conduct and impeding vehicular traffic".
According to the prosecutors the tweets on @destructuremal, which are no longer online, might demonstrate that Harris knew police had told protesters not to walk in the road.
Brown told the judge that Twitter hesitated to provide the tweets because it had filed an appeal. Sciarrino replied that the order is still stood.
"Under the first and fourth amendments, we have the right to speak freely on the internet, safe in the knowledge that the government cannot obtain information about our communications or our private information unless law enforcement satisfies scrutiny and obtains a warrant showing probable cause," Aden Fine, senior staff attorney for American Civil Liberties Union, said.
"The DA didn't do that here. Instead, it has tried to avoid these constitutional hurdles by issuing a subpoena for Harris's Twitter information."
"The information demanded by the DA includes not only the contents of Harris's tweets, but his private subscriber information - including the IP addresses he used to access Twitter over three-plus months, which can reveal his physical location throughout that entire period," it continued.
The DA's office "also asked for the date, time, and duration of each of his Twitter sessions. By denying Twitter's and Harris's challenge, the court held that the government can access this wealth of sensitive personal information without satisfying basic constitutional protections. That isn't right," it said.