Facebook-owned Oculus has announced that a consumer version of its virtual reality headset, the Oculus Rift, will be shipping to consumers in the first quarter of 2016.
The Oculus Rift has previously only been available to developers and early backers of the firm's 2012 Kickstarter campaign. While the company has given a release windows for the virtual reality headset, it has yet to announce a specific launch date or a price for the highly-anticipated headset.
"Virtual reality is going to transform gaming, film, entertainment, communication, and much more," Oculus said in a statement.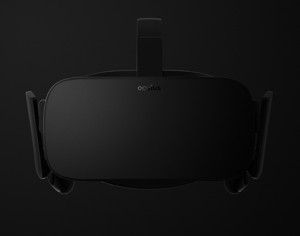 "The Rift delivers on the dream of consumer VR with compelling content, a full ecosystem, and a fully-integrated hardware/software tech stack designed specifically for virtual reality. It's a system designed by a team of extremely passionate gamers, developers, and engineers to reimagine what gaming can be."
VR is one of the hottest areas in the tech industry at the moment, with devices like Microsoft's HoloLens holographic computer and HTC's Vive looking to cash in on that interest - though neither has announced release dates yet.
"The Oculus Rift builds on the presence, immersion, and comfort of the Crescent Bay prototype with an improved tracking system that supports both seated and standing experiences, as well as a highly refined industrial design, and updated ergonomics for a more natural fit," the statement added.
Pre-orders for the headset are set to begin later this year, while more details about the hardware, software, input and VR games will be revealed in the weeks ahead.