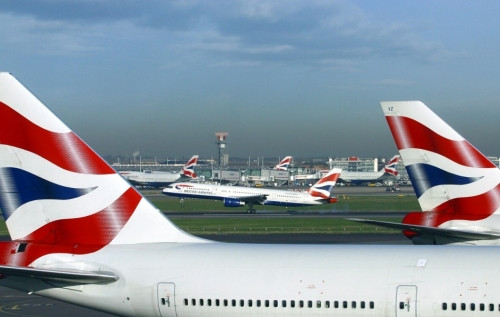 Ofcom has opened up a large amount of high-frequency spectrum so that satellites can provide superfast broadband on trains, boats and planes moving throughout the UK.
Ofcom's proposal is to provide the superfast broadband speeds by using "earth stations" which are devices that can be mounted on moving vehicles, with powerful antennas capable of connecting via the high-frequency spectrum to geostationary satellites that obit above the equator.
Each earth station would receive broadband speeds of around 50Mbps (megabits per second), or more than 10Mbps per passenger, according to Ofcom, which is hoping the first commercial deployments will begin later this year.
If the devices are mounted on land-based vehicles such as trains, they will be exempt from needing to have a spectrum license, but stations mounted on ships or airplanes will need to be licensed by Ofcom, since these vehicles cross into other countries' jurisdictions.
The new regulations regarding licensing are expected to be put in force by the summer.
Home broadband speeds on the move
"We want travellers to benefit from superfast broadband on the move at the kind of speeds they expect from their connection at home," said Philip Marnick, Group Director of Spectrum at Ofcom.
"Today's decision means that operators of trains, boats and planes will soon be able to begin the process of making these valuable services available to their passengers."
At the moment, passengers are able to access the internet by using smartphones or mobile internet dongles, but these rely on 3G or 4G coverage from mobile network base stations in the area they are travelling through, in the case of boats and trains.
For aircraft, passengers can access the internet on the entertainment consoles that come with each seat, or by using airplane Wi-Fi, which is currently only available on certain airlines that have signed up to offer this service.
Panasonic Avionics' global high-speed satellite network is currently the world's only global broadband service in the air. The infrastructure is available for all airlines to connect all over the world, including in the UK, but currently only certain airlines have signed up to offer this service to their customers.