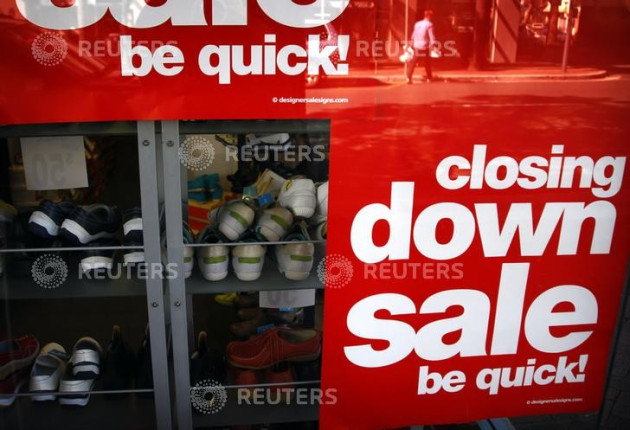 The way consumer price inflation is measured in Britain requires reform, according to a new report by the Office for National Statistics.
The paper, called a Work Programme for Consumer Price Statistics, set out what the ONS believes is wrong with the calculation of consumer price inflation statistics in the UK and how they could be improved.
The ONS said that it would continue to develop two additional measures to the way British prices are measured on the consumer prices index (CPI) and retail price index (RPI), which were added in March 2013.
These are CPIH, a new measure of UK consumer price inflation that includes owner occupiers' housing costs (OOH) and RPIJ, an improved variant of the retail price index, designed to replace it
Adopting New Statistics
The ONS said that it hoped to increase the importance of the CPIH and RPIJ in the 2014-2015 timeframe.
"The continued development of CPIH, including its designation as a new National Statistic is subject to the ONS implementing a number of enhancements by the end of 2013," said the ONS.
This might involve the inclusion of council tax into CPIH which will be considered by the appropriate governing committee when it is established.
Similarly, the RPIJ was to receive "its designation as a new National Statistic" in 2013 on condition that a number of enhancements were implemented.
Both of these new indices will be reviewed.
The first review is being led by Paul Johnson, director of the Institute for Fiscal Studies.
His review is looking at the range of price statistics.
It will report to the Board of the UK Statistics Authority in the summer of 2014.
The second review led by Professor Sir Adrian Smith on behalf of the ONS, and is looking at the governance of price statistics, to be completed by the end of 2013.
Later Targets
Furthermore, the ONS outlined an ambitious target of reforms that could be implemented beyond 2016.
These included developing a new computer system to input data, speeding up the publication of UK consumer price statistics in line with European regulations and updating the location boundaries used for price selection.
Overall the ONS said that the development of these statistics was to help measure consumer prices more accurately, quickly and fairly.