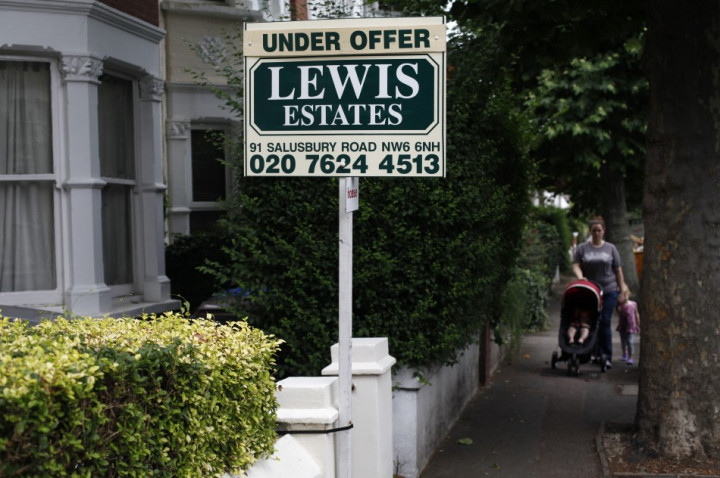 House prices in the United Kingdom have hit a record high on the house price index (HPI), according to the Office for National Statistics.
The ONS reported that the HPI hit 185.8 which broke the pre-recession peak set in January 2008 when the HPI was 185.5.
The rise of 0.3% from 185.5 to 185.8 was supported by other indicators that showed the British housing market was strengthening.
In the 12 months to August 2013, house prices increased by 3.8%, up from a 3.3% rise in the 12 months to July 2013.
Prices are averaging £256,000 in England, £185,000 in Scotland, £164,000 in Wales and £130,000 in Northern Ireland.
Prices for "pre owned dwellings" average £248,000 against £223,000 for new builds.
London and the south east of England were the areas that drove this growth in prices.
In the nation's capital, annual prices increased by 8.7% while the East Midlands saw a hike of 3.8% and the West Midlands saw an increase of 3.5%.
Outside London and the south east, the increase in house prices was markedly lower.
The index measured an increase of just 2.1% in the 12 months to August 2013.
These year-on-year increases were also reflected in England where there was an increase of 4.1% while Scotland was the only area that saw a fall of 0.7%.
Worries For First-time Buyers
Unfortunately, prices paid by first-time buyers were 4.9% higher on average than in August 2012.
For existing homeowners, prices increased by 3.3% for the same period.
The ONS's HPI figures were published after Sir Jon Cunliffe, the incoming deputy governor of the Bank of England told the Treasury Select Committee that there was no housing bubble.
"I would agree that house prices have risen pretty quickly but it is coming from a low base," he said.
Cunliffe made his comments on the same day as António Horta-Osório, the Lloyds Banking Group boss, warned that planning laws must be liberalised to avert a house price bubble caused by the Help to Buy scheme.
MPs who sit on the committee have been pressing BoE officials about the unintended consequencies of the Help to Buy Scheme.
They have repeatedly asked officials including BoE governor Mark Carney for assurances that the bank has enough foresight and early-warning systems to prick a housing bubble before it occurs.