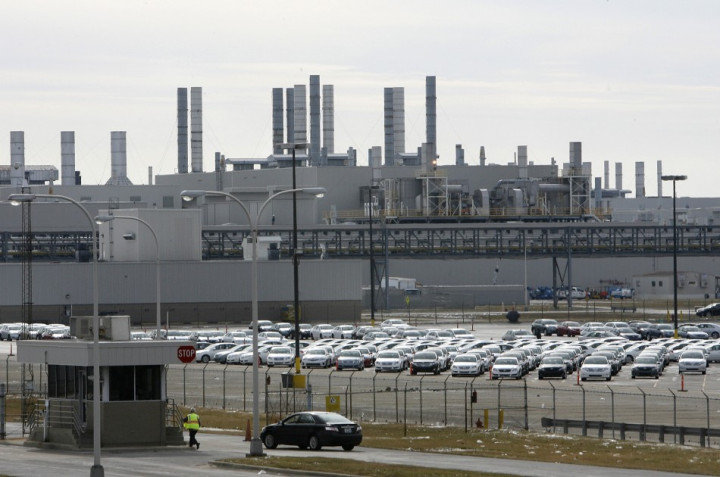 Both production and manufacturing output dropped on the year in July, despite the UK economy appearing to gather momentum from the second to the third quarter.
The Office for National Statistics said production output fell by 1.6% across the year in July, while manufacturing output decreased by 0.7%. The largest declines were in the manufacture of machinery and equipment not elsewhere satisfied. It fell by 10.7% annually.
Basic metals and metal productions manufacturing fell by 6.2% year on year and the manufacture of basic pharmaceutical products and pharmaceutical products fell by 3.9% year on year.
This latest official data undercuts Chancellor George Osborne's claim that the economy is rebalancing away from consumer debt and financial services towards exports and manufacturing.
Disappointing ONS industrial production numbers come despite second quarter UK GDP growth of 0.7%, up from the opening three months' 0.3%. Private industry data, compiled by Markit, suggests manufacturing has boomed in July and August.
Good News
However, there were elements of positive news from an annual perspective. Manufacturing and repair rose by 8.2% and the manufacture of transport equipment spiked by 6.5%.
There was also a 0.2% increase in manufacturing between June and July 2013. The largest upswing in the monthly figures is seen in manufacturing and repair sector that rose by 4.5%, though the manufacture of electrical equipment fell by 6.9%.
Digging a Financial Hole
Mining and quarrying output decreased by a whopping 9.7% from July 2012 to July 2013. The largest decline came in oil and gas extraction that fell by 17.2%, while the mining of coal and ignite fell by an eye-watering 26.9%.
Osborne's speech on 3 September to the Offshore Europe Conference saw the chancellor articulate his support for the oil and gas industry with a friendly tax regime to reverse the recent production falls.
Meanwhile electricity, gas, steam and airline conditioning fell by 4% between July 2012 and July 2013.
From a monthly view the supply of gas, steam and air conditioning fell by 8.5%. The report said that the hotter than usual temperature in July was the reason for the main decreases.
Expert Reaction
"Production data coming in below expectations probably provides some relief for [Bank of England Governor Mark] Carney," said Sasha Nugent, an FX analyst at Caxton.
"The disappointing figures may actually remind the market that the UK still has some work to do. It does make you think whether the BoE's position is more justified than we think."
Carney has suggested the BoE will hold its key rate at its record-low until at least 2016, but a recent spate of better than expected economic data from the UK caused concern that this may be too bearish.
The ONS said that figures in the release going back to April 2013 in July's Index of Production report are open to revision.