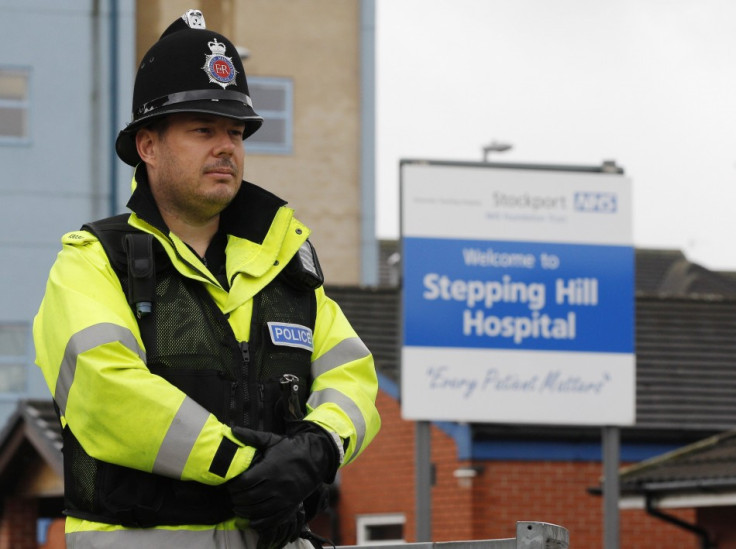 Officers have until 9pm tonight to finish questioning a nurse, held on suspicion of murder after five patients have died at a hospital in Stockport.
Three men and two women, aged between 44 and 84, have all died at Stepping Hill Hospital in the past month after 14 patients were treated with 36 vials of saline contaminated with insulin.
Rebecca Leighton, 27, a nurse at the hospital, was arrested on Wednesday on suspicion of murdering George Keep, 84, Arnold Lancaster, 71, and Tracey Arden, 44. Police have until 2105 BST tonight to finish their questioning before they must re-apply to a magistrate for further time.
Those close to Ms Leighton have all protested her innocence. Her mother said that she believed in her daughter.
On her facebook page, which appears to have since been taken down, Ms Leighton describes herself as a "happy go lucky kinda gal". She added that she "loves the weekend (if im not workin) and having a laugh with the people that I call friends for a reason".
Since arresting Ms Leighton police have widened their investigation to include the deaths of Derek Weaver, 83, who died on Thursday morning and a woman, 84, who died last week.
Mr Weaver's family described him as "a lovely gentleman".
The women is thought not to have been treated with the contaminated saline, raising fears that that there could be more victims than initially thought.
Police have said that they will be reviewing the treatment of eight other patients, to see if there is anything suspicious. Ian Hopkins, Assistant Chief Constable, said that it is likely Greater Manchester Police will be asked to investigate further deaths at the hospital and further arrests have not been ruled out.
Sixty detectives have already been involved in the investigation and officers have questioned more than 50 people.
A further patient, 41, has improved slightly but remains in close monitoring.
The Nursing and Midwifery Council hope to suspend Ms Leighton's nursing registration while she is under investigation.
A spokesperson for the hospital said that they had returned to normal working practice.
An internal hospital report, seen by the Daily Mail, revealed concerns that controlled drugs were not kept securely on the wards.
Cupboards containing medicines were not routinely locked and supplies were not checked on a daily basis by staff.