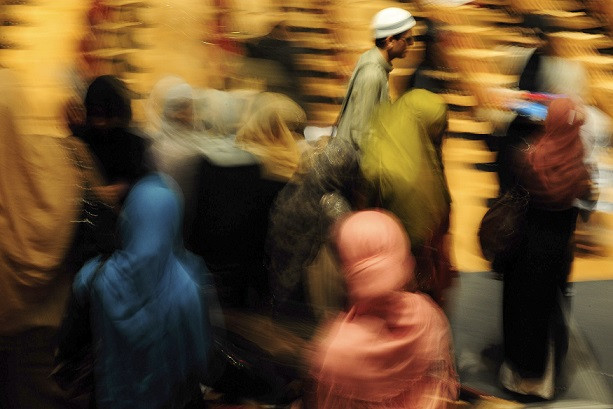 A registered Ofsted inspector has been implicated as a key figure in the Islamic 'Trojan Horse' plot to take over secular state schools in Birmingham, it has emerged.
Tahir Alam, chairman of governors at Park View School, has been registered as an education inspector since 2010.
He is being investigated by Ofsted, the Department for Education and Birmingham City Council as a key figure in a conspiracy to replace headteachers at 21 schools in the city with hardline Muslims.
Alam, who has previously branded the alleged Trojan Horse revelations a "witch-hunt", co-authored the Muslim Council of Britain report before being appointed an inspector. It pushed for the introduction of Islamic practices in schools including gender segregation in activities and ending multicultural worship.
Ofsted is now expected to publish inquiry reports into the schools implicated in the affair along with a formal Government response outlining action to be taken in the city.
An Ofsted spokeswoman said: "It is a matter of public record that this individual (Alam) has worked as an additional inspector and his name appears on the lists of additional inspectors which are published via the Ofsted website.
"Additional inspectors are contracted by our three inspection service providers to undertake inspections on Ofsted's behalf."
Police started investigating malpractice in Birmingham schools after an anonymous letter was sent to the city council last year, which described Operation Trojan Horse as a "long-term plan and one which we are sure will lead to great success in taking over a number of schools and ensuring they are run on strict Islamic principles".
It added: "We have caused a great amount of organised disruption in Birmingham and as a result we now have our own academies and are on our way to getting rid of more headteachers and taking over their schools."
John Ray, former chairman of governors at Golden Hilock School, was one of a group of senior leaders in the 1990s who warned education ministers and the then prime minister John Major over the growing influence of extremist group, Hizb ut-Tahir in schools in Birmingham.
Ray told Sky News had the government acted then, the current trend - in which conservative Muslims have been able to dominate school leadership - could have been avoided.
"(The Trojan Horse plot) reveals something, something that is true," said Ray.
"It reveals a mess that the city council has not been able to check - the development of this whole infiltration of this ceding in of governors of one particular ideology. They are not people who have the welfare of these children at heart."
Ray believes the Trojan Horse letter, which alleges a plot to oust non-hardline Muslims from schools in Birmingham, is a fake. But the concerns they raise are very true.
He resigned after 25 years as a governor at Golden Hillock School - one of the schools at the centre of the alleged plot - when it was taken over by the Park View Educational Trust, the organisation headed by Alam.