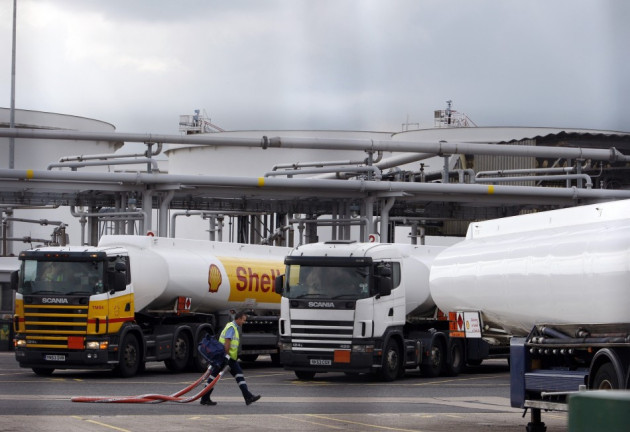 Higher prices at Britain's petrol pumps are the result of soaring oil costs and rising taxes, not market failure in the fuel industry, a report by regulators has concluded.
The Office for Fair Trading (OFT) said that there had been no failure in competition in the national road fuel market, though it had some concerns over local markets and warned that it would intervene to stop "anti-competitive behaviour".
"We recognise that there has been widespread mistrust in how this market is operating," said Clive Maxwell, chief executive of the OFT, but added that the regulator found no evidence of failures or wrongdoing at a national level.
Campaigners for lower fuel prices branded the OFT's findings as a "massive disappointment".
"UK consumers will be bitterly disappointed. The nation will feel let down. Quite frankly, I'm shocked," said Quentin Willson of FairFuelUK, a group lobbying for cheaper fuel.
"Every motorist and business in Britain instinctively knows that 'something's not right'. The Americans and the Germans are holding inquiries - why aren't we?
"The OFT appears to have failed to address the key issues of: why diesel is more expensive than unleaded in the UK when this is not the case in Europe, why falls in the oil price take so long to be reflected at the pump and why there are such variations in price, often from the same branded forecourts, within the same area.
"They did not address the whistleblower evidence of potential 'rigging' of the Oil commodity market. Where is the fairness in all of this?"
OFT officials found that the UK has some of the cheapest road fuel available in Europe, despite pump prices having increased by 76 percent per litre between 2003 and 2012.
Researchers also found almost no evidence of so-called "rocket and feather" pricing, which is the perception that fuel prices soar quickly when oil costs go up, but fall slowly when the opposite happens.
Their report also noted that independent retailers are struggling to compete with the big supermarkets, but did not find evidence of anti-competitive behaviour forcing small stores out of business.
"The OFT will continue to consider any credible evidence it receives and consider taking action where practices appear to breach competition law," the regulator said.
A proposed fuel duty rise of 3p was scrapped by Chancellor George Osborne in his Autumn Statement after public outcry from motorists and businesses, who have suffered in recent years from the bloating cost of transport.
As well as annual fuel duty rises, the increase of VAT to 20 percent has also added to prices at the pumps.
"It has been clear for some time that the high cost of petrol in this country is simply a result of high taxes," said Matthew Sinclair, Chief Executive of campaign organisation the TaxPayers' Alliance.
"Today's OFT report vindicates the decision by the TaxPayers' Alliance to focus on the taxes that make up 60 percent of the petrol price - the highest in the EU - rather than the relatively low prices before tax.
"Motorists who need to drive to work, take their kids to school and get to the shops are suffering with petrol prices which are so high. But it is politicians who need to give them a better deal with lower Fuel Duty."