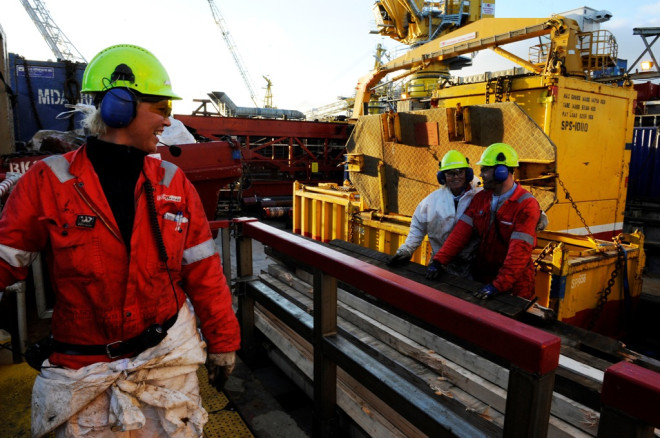 Crude oil futures rose on 14 March, but ended lower for the week, as traders who bet on lower prices closed out their positions over concerns that hostilities between Russia and the Ukraine could worsen over the weekend.
Light, sweet crude April contract finished 69 cents, or 0.7%, higher at $98.89 a barrel on 14 March.
US futures lost 3.6% for the week as a whole.
Brent ended $1.18, or 1.1%, higher at $108.57 a barrel on 14 March.
The European benchmark shed 0.4% for the week. The April contract expired at settlement.
The West has threatened to impose sanctions on Russia, a first since the Cold War, if Moscow does not reduce its military intervention in the Crimean peninsula.
Talks between US Secretary of State John Kerry and Russian Foreign Minister Sergei Lavrov over Crimea collapsed on 14 March. A referendum on Crimea joining Russia is scheduled for 16 March.
Meanwhile, Friday's gain in prices came after the International Energy Agency (IEA) raised its forecast for global demand growth to 1.4 million barrels a day, on expectations of a stronger economic backdrop.
Traders who bet that prices would fall this week potentially closed out those positions on 14 March, in case any developments, in Crimea over weekend, made sanctions on Russia more likely, said Tariq Zahir, managing member at Tyche Capital Advisors.
"People are squaring positions off until we see how the market reacts and what really happens over the weekend," Zahir told The Wall Street Journal.
"The market's taking somewhat of a wary eye towards Ukraine," said Andy Lebow, senior vice president for energy at Jefferies Bache.
On 11 March, crude prices retraced some of the preceding session's losses amid a bullish sentiment about Ukraine and bearish fears over global economic growth.
The Crimea standoff continued to support prices.
In addition, turmoil in Libya continued to provide support to crude prices. Earlier, reports said the Libyan navy had taken control of a North Korea-flagged oil tanker that was looking to buy more than $30m worth of crude from the Es Sider port, which is held by rebel forces.
Prices of both the Brent and US contracts dropped on 10 March amid fears of an economic slowdown in China, the world's second-largest oil consumer.