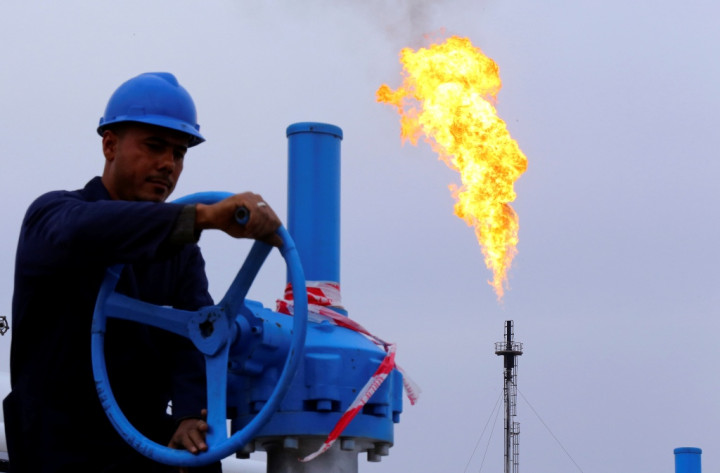 Oil futures witnessed mixed trade for the week as a whole amid concerns over robust US crude-supply levels and the uncertainty surrounding developments in the Ukraine.
Brent June contract finished 75 cents, or 0.7%, lower to $109.58 a barrel on 25 April.
The European benchmark traded about a nickel higher for the week.
US crude June contract finished $1.34, or 1.3%, lower at $100.60 a barrel on 25 April.
Prices were down some 2.7% for the week.
Traders tracked geopolitical tensions in the Ukraine through the week. Russia wants to start a third world war over Ukraine, interim prime minister Arseniy Yatsenyuk warned.
Meanwhile, US data, which revealed that weekly American crude inventories struck a historic high, weighed on oil prices. US Energy Information Administration (EIA) data showed crude stockpiles rose 3.5 million barrels for the week ended 18 April.
Commerzbank Corporates & Markets said in a 25 April note to clients: "Brent has reacted to the escalation of the conflict between Ukraine and Russia by increasing to more than $110 per barrel...
"The escalation of the conflict and the mutual recriminations make it unlikely that the crisis will be resolved anytime soon. As a result, Brent should remain well-supported because interruptions to oil and gas shipments from Russia can no longer be ruled out in the event of any further escalation.
"The situation also remains difficult in Libya: the rebels have threatened not to open the two larger oil terminals Ras Lanuf and Es Sider unless the government meets the conditions laid down in the agreement that was reached.
"Among other things, these provide for the payment of wages to the rebels. Without the two most important export terminals, the supply of oil from Libya remains severely restricted. At 225,000 barrels per day, it is currently only marginally higher than prior to the agreement.
"According to the US EIA, global spare production capacities in March and April totalled 2.1 million barrels per day. Although this is 200,000 barrels per day more than in January and February, it is 500,000 barrels per day lower than in the corresponding period last year. In other words, there is not much of a cushion available in case of further supply outages."