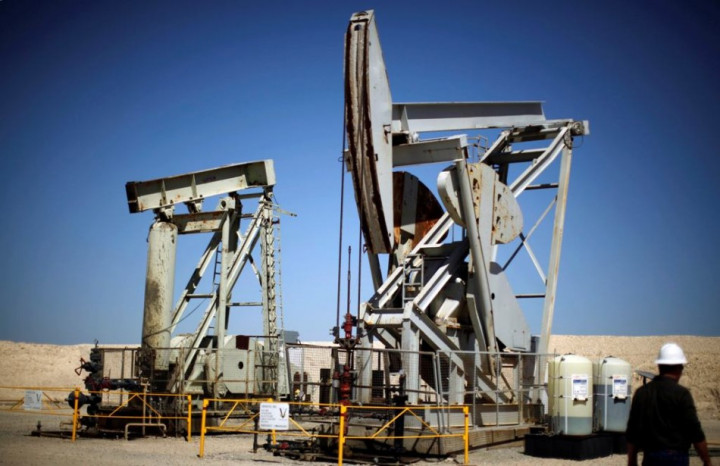 Oil prices could rise next week if the current US shutdown ends, boosting oil demand in America, the world's largest consumer of oil.
However, any price increase could be capped as an end to the US budget standoff would positively impact the US dollar and a stronger dollar typically pulls down the prices of dollar-denominated commodities' prices.
The US government shutdown will enter its 12th day on 12 October and Congress will have six days to decide whether to raise the US debt limit. Lawmakers are expected to work through the weekend to resolve the fiscal gridock. The world's largest economy could run out of cash to pay its bills after 17 October if the government's borrowing limit is not raised. The country's laws limit its borrowing to $16.7tn (£10.4tn, €12.3tn).
Global oil prices dropped on 11 October as the US shutdown entered its 11th day and after the International Energy Agency (IEA) warned that global supplies were rising faster than previously expected.
Benchmark US crude prices for delivery in November lost 99 cents to $102.02 per barrel on last close.
ICE Brent crude oil for delivery in November shed 52 cents to hover around $111.28 a barrel, Reuters data showed.
The energy watchdog said on 11 October that global oil supplies declined by 625,000 barrels a day in September, to 91.12 million barrels per day (mb/d) on steeply lower OPEC output.
However, it said that non‐OPEC supply growth for 2013 would average 1.1 mb/d, rising to a near‐record 1.7 mb/d in 2014.
China's World's Top Importer
China overtook the US as the world's largest net importer of oil in September on the back of its strong economic growth and rising auto sales.
The US Energy Information Administration (EIA) said China's oil consumption this week was more than its production, resulting in net oil imports of 6.3 billion barrels per day. Meanwhile, the production-consumption gap was 6.13 million barrels per day in the US.
The EIA expects the trend to continue through 2014.
Libya Kidnapping Crisis
Earlier, the kidnapping of Libya's Prime Minister Ali Zeidan from a hotel in the Libyan capital Tripoli triggered a rise in Brent oil, as fears over a supply disruption to the rest of the world took its toll on the markets.
Brent futures rose by 64 cents to reach $109.74 per barrel at 0904 GMT after previously ending the session $1.10 lower.
US light sweet crude contract was 48 cents higher at $102.09 per barrel.
The WTI (West Texas Intermediate) for November delivery gained as much as 51 cents to $102.12 a barrel in electronic trading on the New York Mercantile Exchange, despite the contract falling to its lowest level since 3 July.