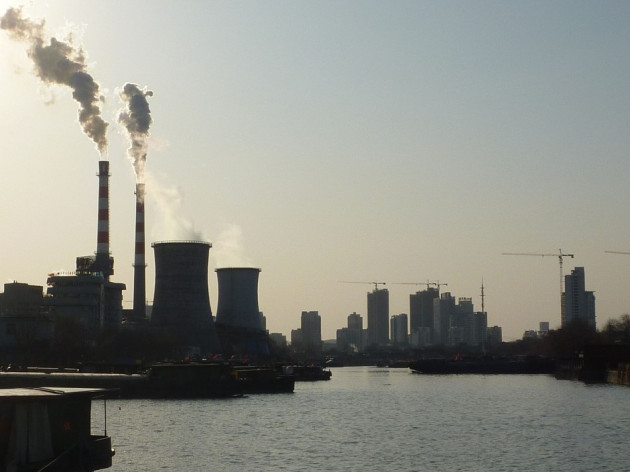 China has overtaken the US as the world's largest net importer of oil in September on the back of its strong economic growth and rising auto sales.
The US Energy Information Administration (EIA) said China's oil consumption this week was more than its production, resulting in net oil imports of 6.3 billion barrels per day. Meanwhile, the production-consumption gap was 6.13 million barrels per day in the US.
"China's steady growth in oil demand has led it to become the world's largest net oil importer, exceeding the United States in September 2013,'" the agency said in a report.
The EIA expects the trend to continue through 2014.
Economic Growth and Rising Auto Sales
China is currently the world's fastest-growing major economy with annual gross domestic product growth rates averaging 10% over the last 30 years.
However, it is currently facing a slowdown with its economy expanding by just 7.7% in 2012, its slowest pace in 13 years. The country expects a growth rate of about 8% for 2013.
In addition to being the most populous country, the unprecedented economic growth has increased the country's energy needs. Furthermore, rising income levels of people have made China the world's biggest auto market by number of vehicles sold.
Consumption and Production
China's liquid fuels use is expected to grow by 13% between 2011 and 2014 to more than 11 million barrels per day, according to the EIA. Over the same period, US consumption of oil is expected to come down to 18.7 million barrels per day from the peak consumption level of 20.8 million barrels per day in 2005.
Meanwhile, oil production in China is expected to increase by 6% over the period, much lower than a 28% rise expected in the US.
The world's second-largest economy sourced most of its energy needs internally until the late 1990s.
However, since then an economic boom increased its oil demands beyond its production capacity. Furthermore, production from domestic sources is also expected to decline in the near term.
In order to meet this demand, China has started to import heavily from oil-rich countries such as Saudi Arabia and Iran.
Its Communist leaders are also concerned that this increasing dependence on imports could prove to be a strategic weakness and so the country is actively backing the acquisition of overseas oil and gas assets by domestic companies.
Chinese companies have so far completed 83 overseas oil and gas purchases worth $100.7bn in the past five years, according to data compiled by Bloomberg.
China's crude oil imports are expected to climb 7.3% and account for 58% of the country's total consumption, according to China National Petroleum Corp (CNPC).