Oil Prices Fall from Multi-Month Highs as Ukraine Supply Fears Diminish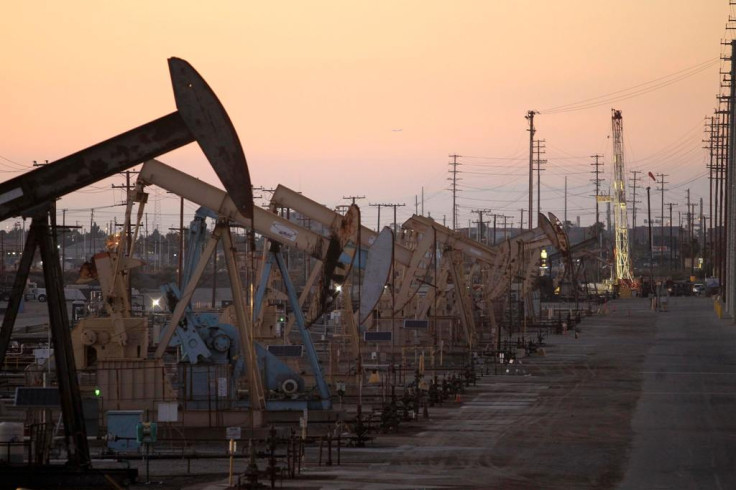 Crude oil prices fell for the first time in three days as worries about a standoff between Russia and Ukraine disrupting oil supplies were diminished.
The Brent April contract shed $1.84, or 1.7%, to $109.36 per barrel on the London-based ICE Futures Europe exchange. The European benchmark was at a premium of $6.12 to the WTI on the ICE exchange. The spread closed at $6.28 on 3 March, narrowing for a fifth day.
The WTI April contract shed $1.32, or 1.3%, to $103.60 per barrel in electronic trading on the New York Mercantile Exchange and hovered at $103.81 as of 10:10GMT. The contract rose 2.3% to $104.92 on 3 March, its highest finish since 19 September. The volume of all futures traded was almost double above the 100-day average.
Societe General said investor worries about a supply disruption were misplaced.
"If a Russian natural gas disruption to Ukraine would have an impact on the oil markets, we believe that the International Energy Agency would quickly coordinate a release of strategic oil reserves," said Michael Wittner, the bank's head of oil market research in New York.
"For the moment the position with regard to Ukraine has stabilised but it remains to be seen what will happen to the loyal Ukrainian forces surrounded in Crimea," Christopher Bellew, a senior broker at Jefferies Bache in London told Bloomberg.
Commerzbank Corporates & Markets said in a note to clients: "Oil prices this morning are largely shedding the gains which allowed Brent and WTI to climb to multi-month highs yesterday. Brent achieved $112.4 per barrel for a time, its highest level since the end of December. For the first time since September, WTI cost more than $105 per barrel. This morning, Russia's President Putin ordered troops back to their barracks after they had taken part in a manoeuvre in the west of Russia over the past few days. This was interpreted by the markets as a sign that tension may be easing, since the manoeuvre on the border with Ukraine marked the beginning of the escalation.
"On the other hand, the EU is demanding that Russian troops be withdrawn from the Crimea, threatening that it will otherwise impose sanctions, as is Washington. There is talk of suspending visa liberalisation negotiations, and of sanctions in the financial sector. Sanctions in the oil and gas business are somewhat unlikely given Europe's considerable dependence on Russian oil and gas. Only in the gas sector is this at all conceivable, for EU natural gas storage locations are amply filled following the mild winter and, depending on the country in question, should last for two to six months."
"What is more, meteorologists are predicting a warm spring for Europe, which is likely to dampen demand for gas. The EU will hardly be able to do without Russian oil, however, especially since the oil embargo against Iran remains in force and oil production in Libya is still severely hampered. Russia itself was a reliable supplier of energy, even in the Soviet Union era during the Cold War, because of its reliance on the revenues such exports generated. This situation is unlikely to have changed, meaning that fears of delivery outages are exaggerated," the German firm added.
Crude oil prices shot up to multi-month highs on 3 March, boosted by the prospect of a war in the Ukraine.
Earlier, Russian president Vladimir Putin declared he had the right to invade his neighbour to protect the Russian-speaking population. Ukrainian Prime Minister Arseny Yatseniuk said Moscow's move was a "declaration of war" by Russia, the leading oil producer.
© Copyright IBTimes 2023. All rights reserved.