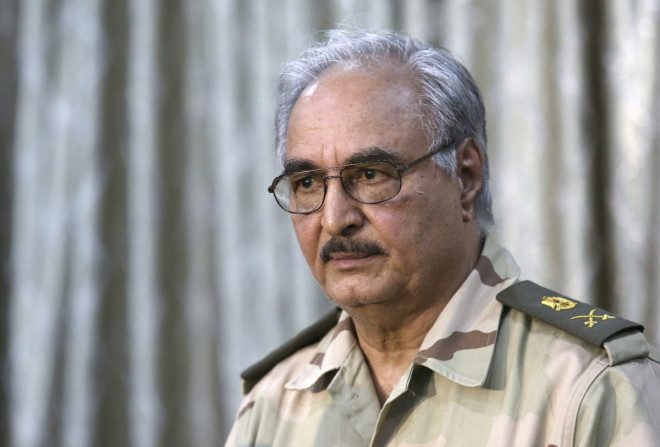 Rebels controlling two major ports in eastern Libya have backed the rogue general Khalifa Haftar's campaign against Islamist militants.
Haftar, who has won support from the head of the nascent Libyan army's special forces, has been accused by Libya's central government of mounting a coup.
Forces loyal to Haftar have launched an assault on Islamist militias in the eastern city of Benghazi, leading to the deaths of at least 70 people. Militias allied to the general recently stormed Libya's parliament, highlighting the central government's weakening grip on security in the oil-rich African country.
Since the capture and killing of former president Muammar Gaddafi in 2011, Libyan authorities have struggled to control the groups that ousted him. The ensuing disorder has pushed up the price of crude oil on international markets.
Output at the OPEC-member is currently around a fifth of its capacity, as rebel groups seeking greater autonomy from the central government occupy the eastern ports of Ras Lanuf and Es Sider.
Rebel groups occupying the ports previously denounced Libya's new prime minister Ahmed Maiteeq, stating that his election was illegitimate.
"We refuse to deal with Ahmed Maiteeq... Maiteeq came to power illegally," said rebel spokesman Ali Hasi.
Vast amounts of weaponry remain in the country and are used by rebellious militias to control certain regions.
The groups currently in charge of the seaports have demanded an increased share of revenues from the government, as well as greater regional autonomy.
While oil-producing regions in eastern Libya have not been directly affected by the recent violence, the Executive Office for Barqa, seeking autonomy in eastern Libya said it backs Haftar's campaign.
The oil blockades have reduced oil output from 1.4m barrels per day last summer, to just 250,000 barrels per day.