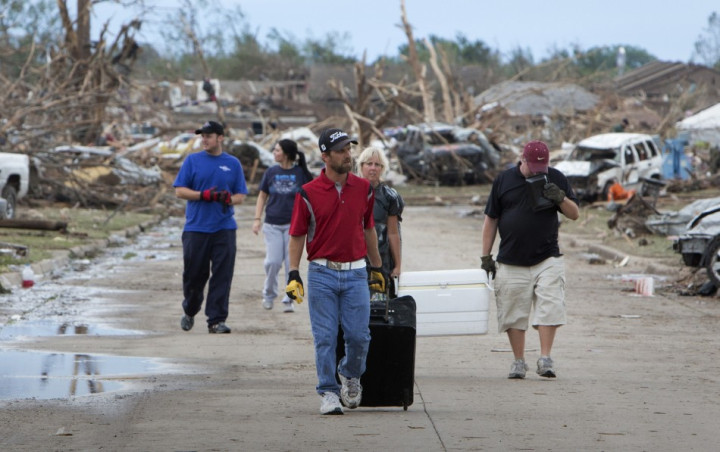 Rescue efforts have come to a close in the Oklahoma city suburb ravaged by a monstrous tornado that killed 24 people, including nine children.
Fire chief Gary Bird said he is almost sure that no more survivors or bodies were trapped under the rubble in Moore. The rescue efforts continued despite being hampered by heavy rain.
"We've checked the area with thermal imagers, as well as gone door to door, so we feel like we're fixing to go from rescue and searching to recovery," Moore Mayor Glenn Lewis told CNN.
The death toll was revised and brought down from the earlier figure of 51 as some of the bodies are thought to have been counted twice. The seven children among the dead were killed at Plaza Towers Elementary School, which took a direct hit from the storm.
"They literally were lifting walls up and kids were coming out. They pulled kids out from under cinder blocks without a scratch on them," said Oklahoma State Police Sergeant Jeremy Lewis.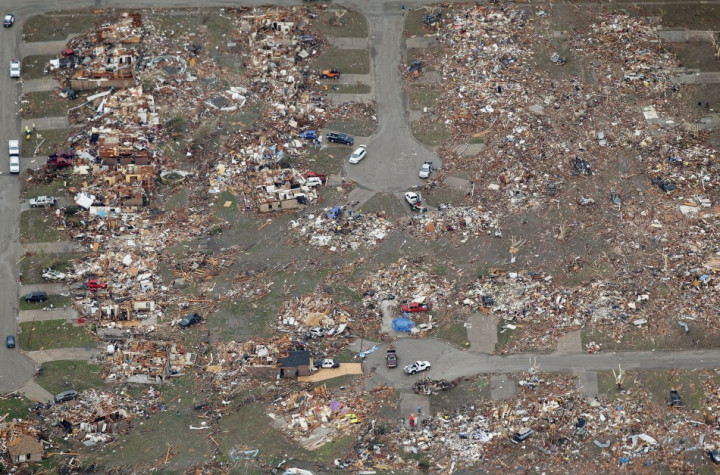 More than 100 people have been pulled out from the debris while nearly 240 have been injured in the tragedy.
The twister, which was earlier declared as a category four storm, has been upped one level to the most powerful level of tornado. Winds with speed up to 200mph (320km/h) wreaked havoc on the buildings and vehicles.
President Barack Obama said it was "one of the most destructive tornadoes in history", adding that "the people of Moore should know that their country will remain on the ground, beside them, for as long as it takes for their homes and schools to rebuild."
Though the extent of the devastation caused by the powerful tornado has not been ascertained yet, Albert Ashwood, director of the emergency department in Oklahoma, said thousands were believed to be left homeless.
Nearly 300 federal emergency workers have also been deployed from Washington apart from the dozens of disaster workers from the states.