FC Nordsjaelland defender Jores Okore believes his performances are enough to earn him a move to the Premier League while revealing he dreams of a move to Chelsea.
Okore was part of the defence which shipped four goals against The Blues on Tuesday evening, as the holders cruised to victory.
However, the 20 year old's performances have sparked impressive reviews from throughout Europe, with former Manchester United goalkeeper Peter Schmeichel revealing he has discussions with Sir Alex Ferguson over the player's potential.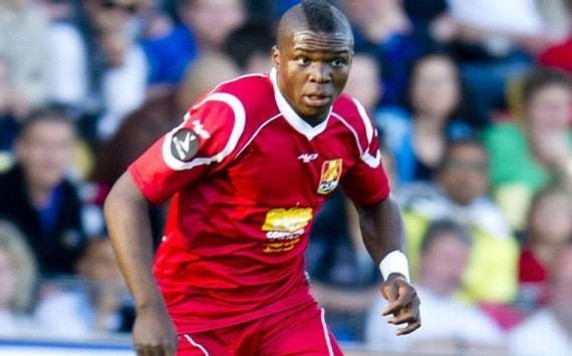 "I've already mentioned him to Sir Alex, of course," Schmeichel said.
"I think everybody who's watched him play, who has contacts in various clubs around has just kept an eye on this fellow, because he is something."
"We've always known he was quick, we've always known the strength. He's good in the air, we've never seen him on this stage before at this level, and the way he played today was a big surprise for me, that he could actually pass the ball as he did and take part in open play."
But while United may have been recommended to sign Okore, the youngster has eyes on one of their domestic rivals, Chelsea, whom he featured admirably against on Tuesday.
"I was not fazed by their stature. When the game is on, I only see humans like you and me," Okore told Sky Sports.
"Of course they are a great team, which they showed, but I was just focusing on my assignments and, to be fair, I think I did pretty well.
"Hopefully I proved I have what it takes to play in a competition like the Premier League, which is one of the best leagues in the world. So hopefully I can play in England someday.
"Chelsea are my favourite team and I would love to play for them in the future. Every player dreams of playing for Chelsea and I am no exception."
The Dane will be looking to further impress in the return match between the two sides at Stamford Bridge in the final Champions League group game, having kept Fernando Torres at bay for much of the evening.