Oldest Complete Torah Scroll Found in Bologna
Manuscript worth €1m dates back to end of 12th century - 500 years earlier than first believed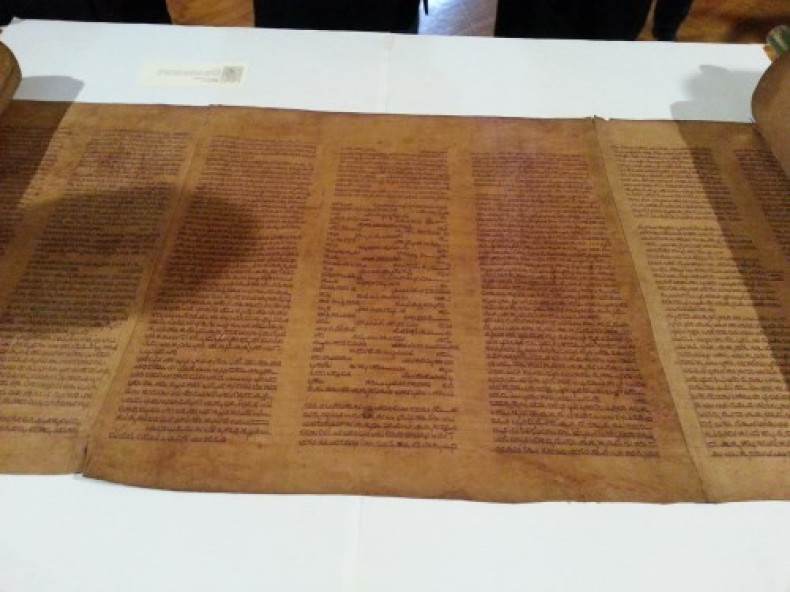 A professor at the University of Bologna has discovered the oldest complete Torah scroll in the world in the University Library of Bologna.
The document, "Rotolo 2" (Scroll 2), which contains the complete text of Pentateuch - Genesis, Exodus, Leviticus, Numbers and Deuteronomy - was handwritten on sheepskin parchment between 1155 and 1225 AD.
Mauro Perani, professor of Hebrew studies at the University of Bologna, was examining the manuscript for the library's new catalogue when he realised that even though it was dated 17th century it was, in fact, much older.
He came to that conclusion, he said, because the handwriting "was very old and of oriental origin".
"[The text] did not respect the basic rules of Maimonide, who in the 12<sup>th century fixed the rabbinic legislation as far as Pentateuch writing is concerned," he said, according to local reports.
According to the professor, the document, which measures 36m x 64cm, contains "letters and signs prohibited" after Maimonide's codification. He confirmed that the manuscript's value amounts to €1m.
Further authentication tests with Carbon-14 by the Radiocarbon Dating Laboratory of the University of Illinois Urbana-Champaign and the Department of Engineering of Innovation at the University of Salento confirmed the professor's conviction.
The document had been mistakenly catalogued by Leonello Modona in 1889 as belonging to the 17<sup>th century due to its "awkward handwriting".
The library has started implementing measures to preserve and safeguard the manuscript. It will be photographed and handed over for further studies to experts in a digital form.