Arsenal Striker Scared Over Lack Of Depth After Suarez Move Failed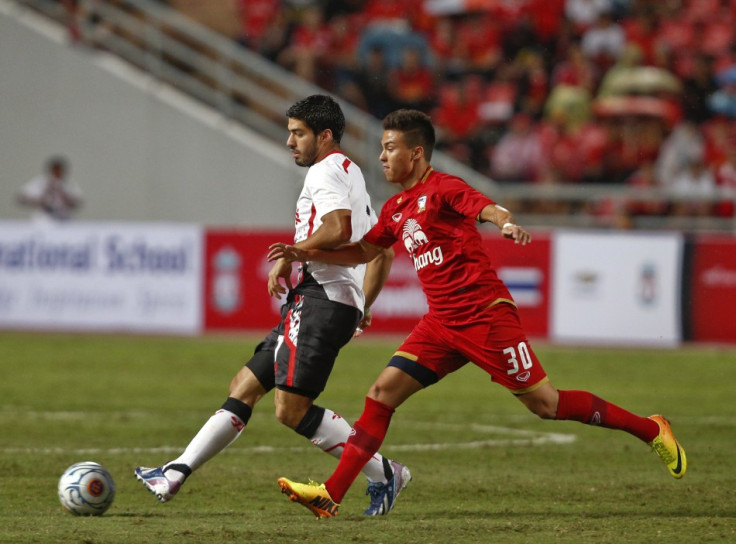 Olivier Giroud has admitted he is concerned over Arsenal's lack of depth in the squad this season with the striker lamenting their failure to land Luis Suarez.
Giroud called on the Gunners to purchase a striker in the summer transfer window but after the north London club failed with a bid for Luis Suarez and lost long-term target Gonzalo Higuain in the process.
Arsene Wenger has insisted that Nicklas Bendtner will be a useful member of the Arsenal squad this season but Giroud admits he would have liked to see Suarez on board too.
"When the name of Suarez was circulating, I honestly thought it was a good thing for the team. He would have been complementary," he told L'Equipe. "Suarez can also play on one side (wide). It would have been difficult for me with another player."
Wenger admitted during the transfer window that he was disappointed not to land Suarez and while the striker had pushed hard for a move, he now looks to have accepted that he will stay at Liverpool.
This leaves Arsenal looking very thin in their attacking line-up and Giroud says he is concerned about how the side will be able to compete with their rivals in the season ahead.
"We have a quality squad, but I'm a bit scared about the numbers we have," he explained. "We will face problems but we'll do everything we can to rival the big clubs.
"Saying that we want to win the Champions League is a bit presumptuous when you see that Bayern Munich had to play in three finals before winning one.
"I'm really happy with our start to the season and mine in particular. I had a full pre-season with my club, which wasn't the case last season when I had more pressure as well. So I'm in form and I haven't missed any training sessions. Touch wood it continues.
"I eased into the season with some goals in pre-season and that has carried on. It goes hand in hand with the team's form at the moment."
© Copyright IBTimes 2023. All rights reserved.