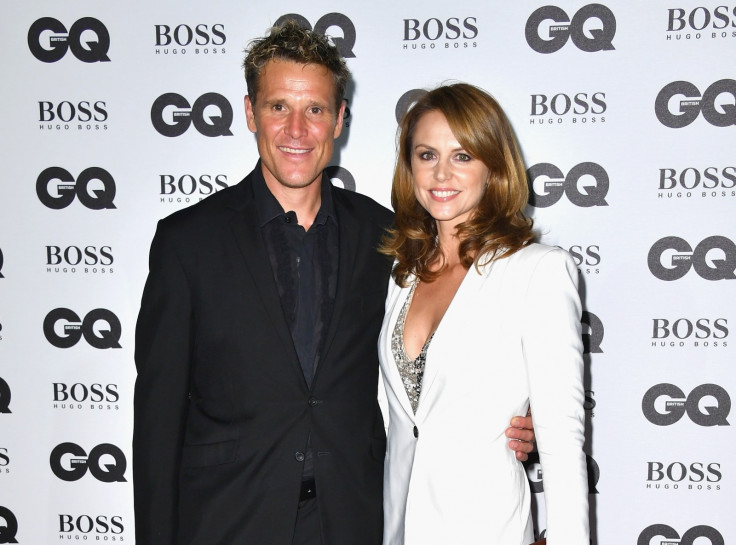 James Cracknell is the latest star to have reportedly turned down an offer to appear in BBC's dancing reality series Strictly Come Dancing. According to reports, the two-time gold medallist's wife Beverley Turner has banned him from entering the show on account of the show's infamous curse striking again.
Cracknell joined a list of more than 20 celebrities who have turned down the BBC1 show after it 'destroyed' Jamie and Louise Redknapp's marriage.
A source told The Sun, "James was offered Strictly but his wife Bev said there was no way it was happening. She trusts her husband but she told pals that she didn't want 'some Russian f***y in his face every week' as part of the competition, so had him politely decline."
TV presenter Beverley and Cracknell got married in 2002 and the couple share three children. Although the 45-year-old athlete wanted to join the show, he reportedly turned it down for Beverley.
The source continued, "James was up for taking part as it's a good way to boost his profile again but Bev said no. He joins an ever-growing list of celebrities who don't want to risk falling foul to the show's infamous curse."
Louise appeared on the series in 2016, and soon after, news about her marital troubles began to swirl. She ended her 18-year-old marriage with Jamie and eventually got divorced by the end of 2017.
This comes after The Sun reported earlier that producers of Strictly Come Dancing are struggling to sign up celebrities for the 2018 season. A source claimed, "Strictly used to be the show that no celebrity ever turned down. But the curse has changed all that.
"There is now a genuine concern that appearing on the show can negatively impact relationships."
Show bosses even approached Jamie Redknapp – despite his marriage collapsing following ex-wife Louise's stint in 2016 – but he rejected the offer immediately.
An insider said, "Jamie only has negative feelings about Strictly now. There's absolutely no way he would appear."
Other married stars who opted out include EastEnders actress Lacey Turner, Robot Wars host Angela Scanlon, Apprentice sidekick Claude Littner, Countdown host Nick Hewer, BBC star Mel Giedroyc and actress Martine McCutcheon.