Sailors Set Up Team GB v New Zealand Showdown
Sailors Hannah Mills and Saskia Clarke have set up a showdown with New Zealand in their final 470 class regatta race on Friday, after the Team GB pair equalled their opposition in a brilliant race for the hosts today.
New Zealand went into the 10th race of the event with an eight-point lead over Team GB, but after the Kiwis finished in a disappointing 18th place today, the Brits were handed a second chance at gold medal glory.
Mills and Clarke are now guaranteed a bronze medal after finishing second to Australia today, and barring disqualification, the gold medal will be won by either themselves or New Zealand.
"We had a pretty tough race earlier but came back really well in the second race. We just wanted to make sure we went into the medal race tomorrow with a chance," Clark said.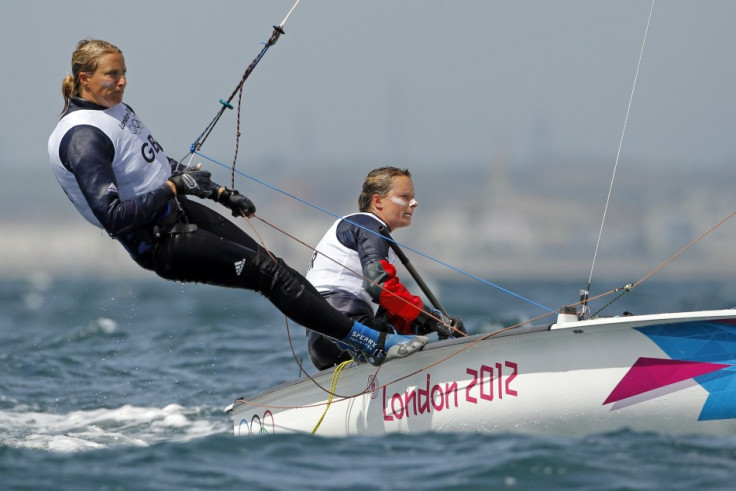 "My dream was to go an Olympics and maybe become a medallist but to be guaranteed of a medal and have a chance of Gold is absolutely awesome."
Mills added: "We have had a really good week. Some things have not gone our way but it is swings and roundabouts and we are now level points."
Sailing has been one of the many successful sports for Team GB in this games, with the hosts' sailors currently boasting three medals, with two to come from Mills and Clarke and their male counterparts, who will challenge for gold in the 470 against Australia.
It wasn't such good news for Stevie Morrison and Ben Rhodes today though, who missed out on a medal in the men's 49er. The Team GB men were in a six way battle for the bronze, but the wind didn't go their way and they had to eventually settle for fifth overall.
© Copyright IBTimes 2023. All rights reserved.